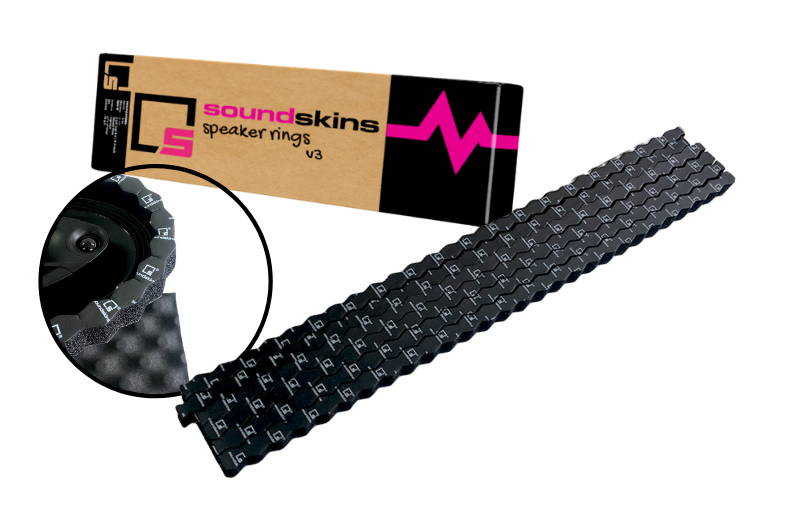 SoundSkins Rings v3
4x Speaker Multi-Size Kit
Suit Any Size Speaker
PN: SSRINGS-v3

The Ring Thing...
SoundSkins Rings, our foam speaker rings, are designed to make aftermarket speaker installs perform to perfection with loss-less sound.
SoundSkins Rings seal your speakers against the mounting plates and interior door panels. Directing the sound into the cabin and reducing sound lost in door cavities.
Our new v3 Rings will fit ANY size speaker in the one kit from 6x9" down to 1".

Kit includes enough material to do FOUR speakers!!
Unique Design...
The ONLY foam speaker ring kit to suit all the components of your speakers in one application. Cover your driver, mid and tweeter with the one kit, front and back.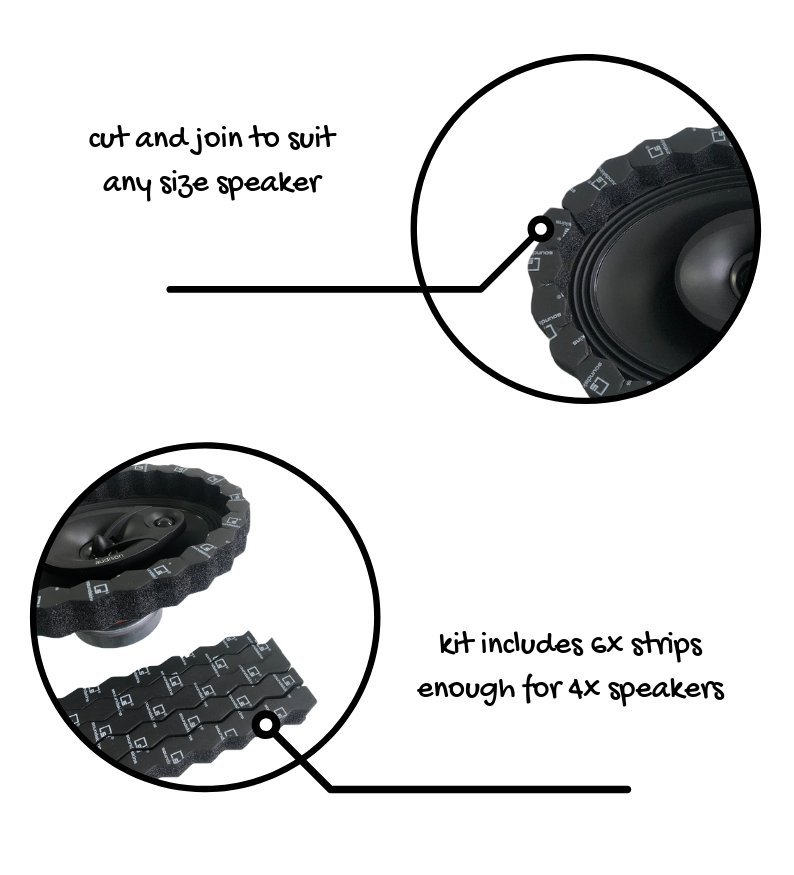 Versatile Application

SoundSkins Rings are stackable to give you more depth and can be applied to the face of the speaker, around the speaker edge, behind mounting plates or even mounted to the interior panels themselves. A truly versatile kit.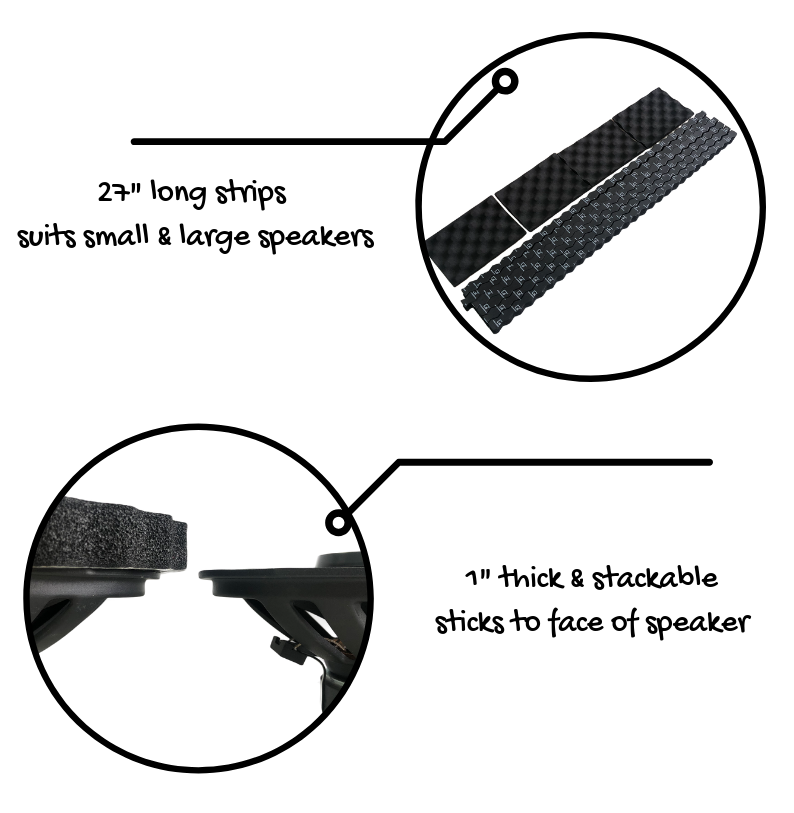 Designed to Last..
...others are using open cell foam, which holds water & falls off over time. Our foam is a closed cell foam, made from a unique blend of butyl rubber making it waterproof.

Our products use 3M high level adhesive for fast, easy application that adheres to ANY surface, even our SoundSkins Pro & Lite sound dampener mats!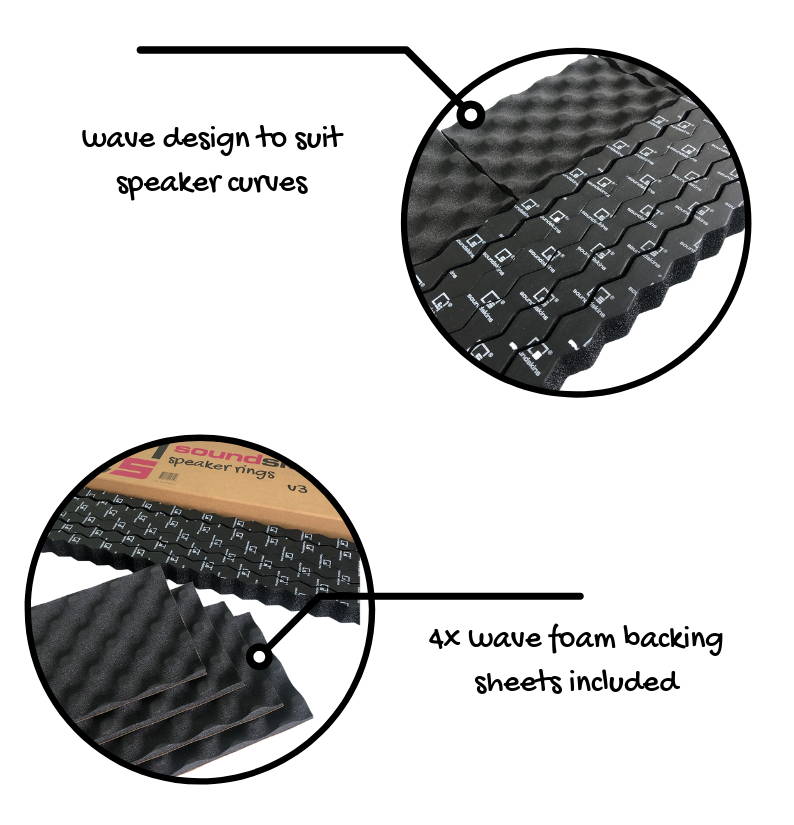 Shipping USA & Canada
We listened, our new design will now be available to ship to North America...with so much demand to ship the rings worldwide we redesigned the packaging to be cost effective yet functional.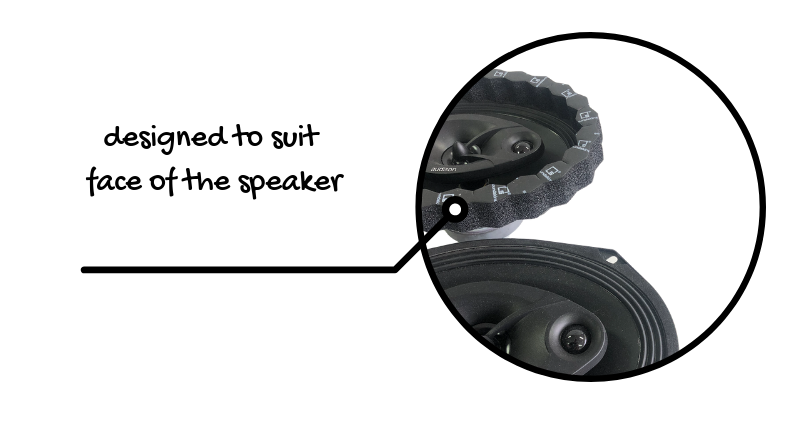 What's In The Box?
4x Speaker Acoustic Sealing Kit
Consisting of:
6x - Wave Strips
4x - Primary Ring w/ Wave Plug
Material:
Waterproof Closed Cell Foam (Rubber Butyl Mix)
Coverage:
Specifications
Foam Strips
Thickness:
1" | 25mm (height / reach)
Width:
0.78" | 20mm (across face)
Length:
27" | 690mm (strip length)
Wave Foam Backing Sheets
Thickness:
Width:
Length: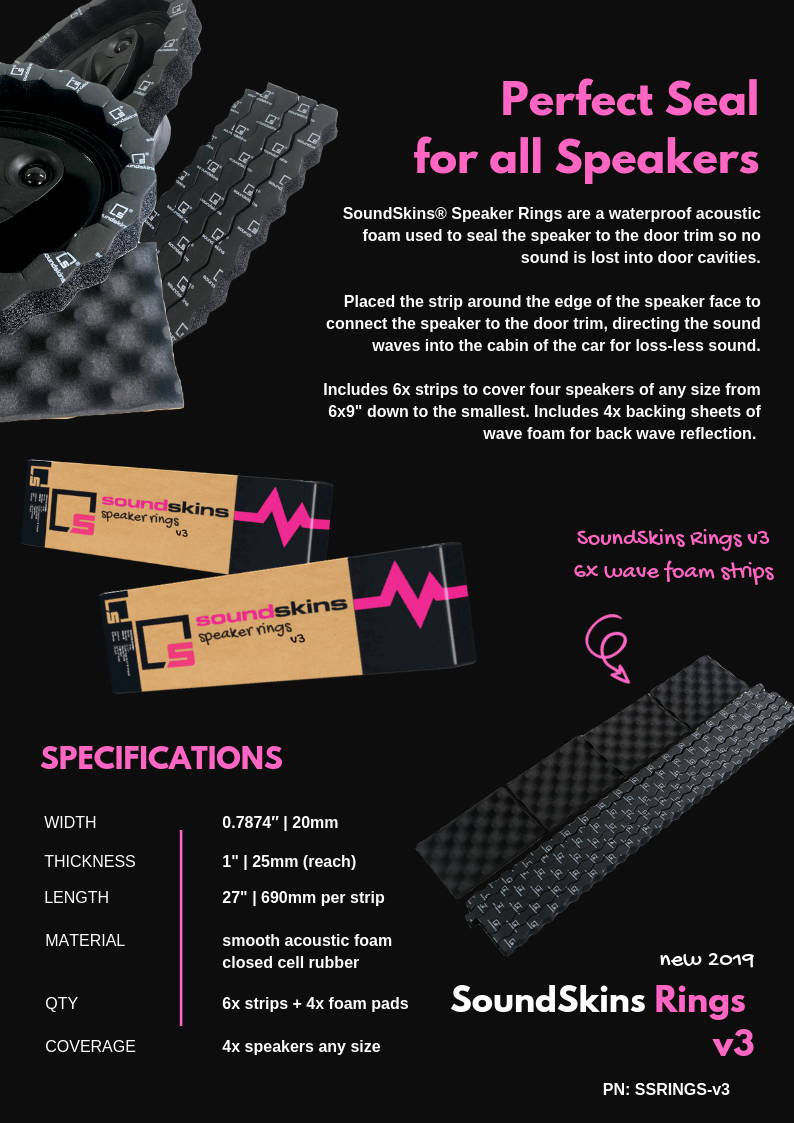 Used by the best WorldWide
Check out some of the amazing builds using SoundSkins Rings speaker enhancers.
Instagram: @SoundSkinsGlobal