Learn How To Install Car Sound Deadener Properly
How to Install Car Sound Deadener
In this article, we will show you how to install car sound deadener properly. Installing a car sound deadener, also known as a 'roll on sound deadener,' can be both be very simple, but also complicated at the same time.
The complicated part comes down to choosing the right brand and product, with so much information online now, it's hard to drown out all the noise and find reliable information, but that's why we let our customers do the talk about the reliability of our product for us. Just check out our customer's car sound deadener projects on instagram or learn more about our sound deadening material. Once you have selected the right brand, then you must select the right product. If you have decided to go with SoundSkins, then simply reach out to us and we will be glad to help you select the perfect product for your car sound deadener project!
Whether you are a pro installer and have a question about a new roll on sound deadener install strategy, or you are someone who can't stand the unwanted road noise you are experiencing, make sure to reach out with questions and we'll make sure your install is perfect.
If you have done all your research and are now ready to apply the sound deadener, here are the 3 main steps to installing your car sound deadener material. In the bottom of this page we have also included a sound deadener install FAQ that provides you with all the tips and tricks to get the job done as efficiently as possible.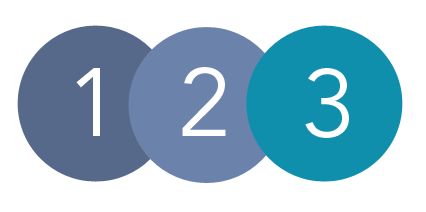 To install the material you need be working on the metal surface of the car, remove upholstery. If you have never done this, we suggest searching it up on YouTube. Once the upholstery is removed, make sure there is no debris, waxy oils or rust by cleaning the surface with denatured alcohol.
Once surface is clean and ready to go, cut the sound deadening material to the right size so it fits desired area. For small surfaces, we recommend that you measure the dimensions and then cut to fit.
With the surface area clean and pieces cut to desired dimensions, peel off the paper and apply material to surface area starting from the top to bottom using the car door holes to help with alignment. We recommend using a hand roller to ensure that there are no air pockets and ensure the adhesiveness.
Yup, it's as easy as 1, 2, 3! But for those who are more visual learners, we have included some videos below of professional installers installing SoundSkins roll on sound deadener!
Sound Deadener Install On Jeep
Sound Deadener Install On Sprinter Van
Sound Deadener (pro cut kit) Install On Jeep JL
Our Popular Car Sound Deadeners
Sound Deadener Install FAQ: Tips & Tricks
What tools will I need to for a sound deadening project?  
Rag & Denatured Alcohol: Apply the alcohol to the rag and use to clean the metal surface areas you will be applying the material to.
Gloves: Our product is pretty safe to install without gloves but if you have never installed a sound deadener mat, we recommend using gloves.
Hand roller: We highly recommend using a small roller to reach the tighter surface areas of your vehicle. You can find these on Amazon or most online retail shops. There are wooden, rubber and metal rollers, we recommend wooden or rubber, try and stay away from metal as they can tear the material.
Utility Knife: The utility blade is to cut the material. Make sure to cut the material on top of a pice of cardboard so that your blade stays sharper longer, if it's a big job, have some extra blades around.
How do you apply sound deadener material?  
We sell our roll on sound deadener product in 2 different formats: custom cut to fit pro kits and an easy to work with rolled up large sheet. If you can measure, cut, peel and stick you can install sound deadener! You can use your hand to apply pressure when positioning the material and then use a roller to make sure it sticks down to metal surface.
After you cut the material and are ready to stick it on, some customers find it easier to peel off a small portion of the release liner and then apply it to metal surface, and then work their way across the sheet, peeling off a small section at a time.
Make sure to always remove the air bubbles with the roller. The second most important thing when it comes to quality of sound deadener is the quality of adhesion to the surface area. You want the material to be stuck down properly to ensure it stays in place.
Where do you apply the sound deadening material?  
The great thing about our sound deadening material is that it can be applied to all types of metal surfaces. All SoundSkins sheets use extremely strong adhesive and they can even be mounted on fiberglass, plastic and even wooden surfaces, but it's not very common to apply to these surfaces since they don't vibrate as much. By covering all metal surfaces such as your doors, roof, trunk and floor you can make a significant difference to unwanted road noise.
Your top priority when applying a car sound deadener is to cover the doors, floor and trunk. If you have extra material then proceed to other metal surfaces you wish to cover for extra sound insulation.
How much surface area should I cover?  
To properly deaden the metal surfaces, we recommend to at least do 25% coverage with our SoundSkins material, this will make a difference in unwanted road noise, but to have a huge impact we recommend covering up 60% of metal surfaces. If you want to get the most used from your sheet, one effective strategy is the CHECKER BOARD APPROACH, using this technique you cut the SoundSkins sheet into small pieces and apply them to the metal surface in a checkered pattern.
It is very common for our customers to do close to 100& coverage to any metal surface because not only are they looking to reduce road noise, they also want to insulate their car from heat or they like the way the material looks on the car's bare metal surface.
How do I make sure the sound deadener sticks well?
SoundSkins products are made with a very strong adhesive and create a extremely strong bond with the metal, it's really hard to NOT make it stick. To ensure the best possible bond, we highly recommend cleaning the metal surface before applying our material and then using a hand roller to firmly attach the SoundSkins deadening mats.
Great adhesion with no air bubbles is the absolute key if you want to get the best performance. Remember that any air pocket with poor adhesion means you will not get the full benefit of the deadener.
How to install car sound deadener: Recap
Remove upholstery and carpet from your vehicle. Proceed to vacuum to get rid of debris and dirt. Clean all greasy spots with denatured alcohol, other solvents or degreasers will leave behind a film that prevents a solid contact surface. Allow metal surface to try.
Cut the SoundSkins sheet to desired size and cut using a sharp utility knife. Use gloves to avoid any cuts.
Peel off the wax paper from the back of material and apply to surface, this can be done by small sections at a time. Use roller to create a strong bond between material and metal surface and to get rid of any air bubbles.
If you have any questions, make to reach out to use and we'll be happy to help.
Ready to apply car sound deadener? Browse through our store and see everything we have to offer. Have fun!