Item out of stock. Order now to have it shipped to you on the last week of September AND receive a $10 credit for your patience!
Can't wait that long for your SoundSkins? We are offering a 10% discount on SoundSkins Pro Plus - the same SoundSkins Pro material in a larger roll!

Use code WEAPOLOGIZE10 at checkout to get 10% off on SoundSkins Pro Plus
PN: SSPRO-1
UPC: 9369999060169
The SoundSkins Pro soundproof door kit is the best sound dampening material for your vehicle, engineered to enhance your car stereo system and reduce unwanted road noise.
This SoundSkins Pro soundproof door kit covers 11 sq ft which is enough to cover two doors in a standard sedan style vehicle.

SoundSkins Pro is composed of 3 layers for easy application and optimal performance: acoustic foam, foil & rubber butyl. This combination allows you to cover any metal panel in your car which will to reduce vibrations, help with loss of sound from speakers and improve heat rejection.
SoundSkins Pro comes in a large single sheet. This makes it extremely easy to apply and cut to fit any application.

The bottom layer, which is the rubber butyl, has a very strong adhesive level. This means it will never peel off once it has been applied correctly. The top layer, which is the foam and butyl rubber are waterproof and heat proof. This product is manufactured to stand the test of time.
SoundSkins Pro 2.0 - New & Improved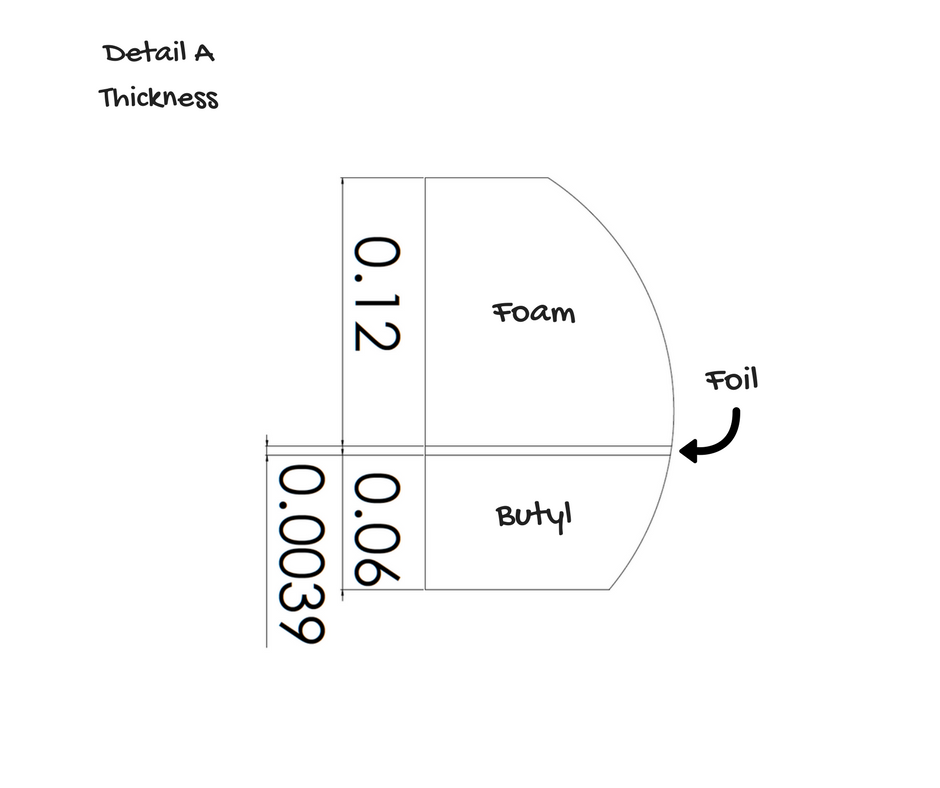 What's In The Roll?
1x SoundSkins Pro Door Kit
Consisting of:
1x Sheet 79" x 19" (rolled up)
0.18" Thickness
Coverage
Weight
Material
0.12" Foam
0.059" Butyl
0.0039 Foil Liner In Between
Door Damping Kit
11 sq ft
Mega Kit = 4x Door Damping Kits
44 sq ft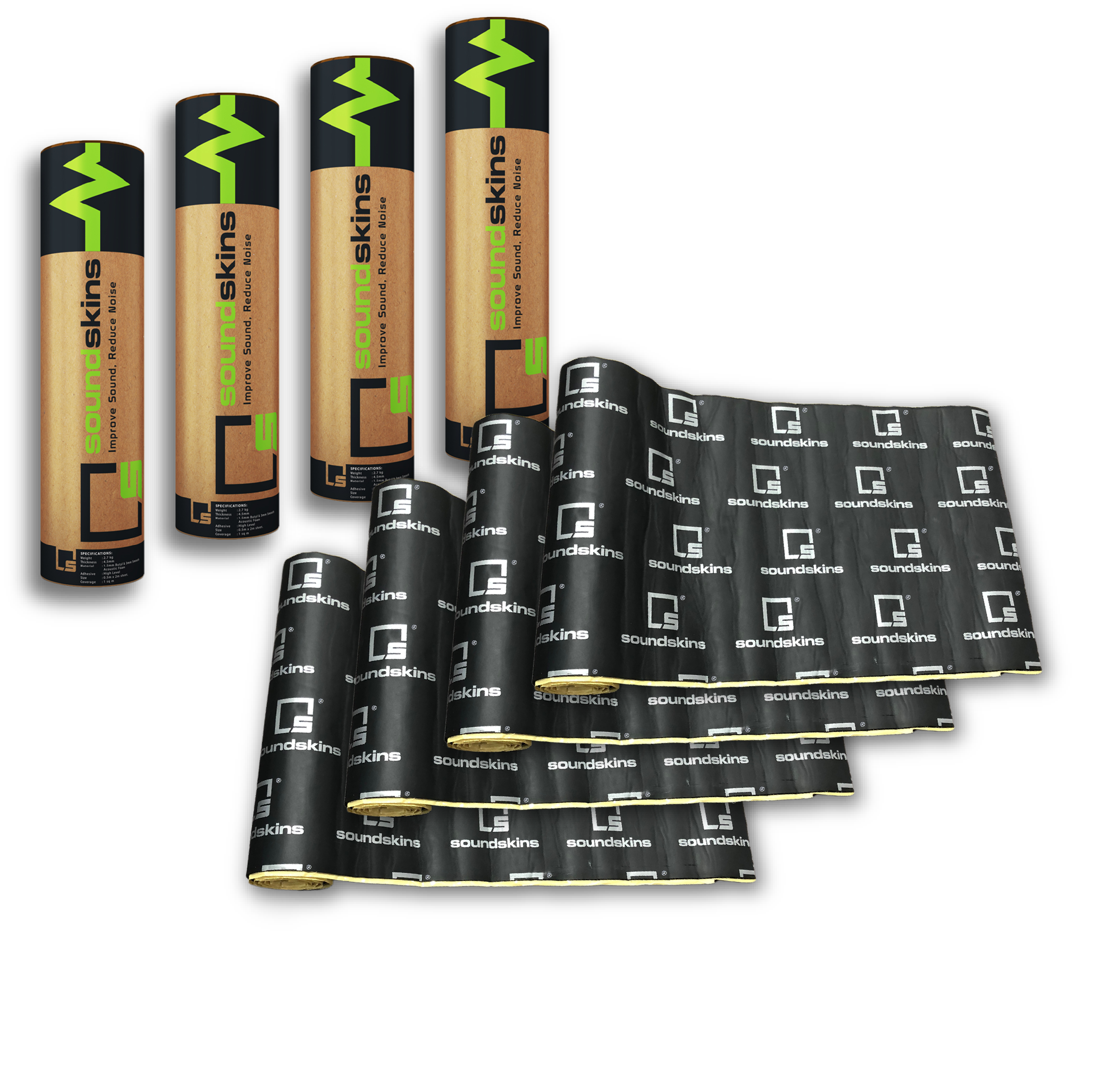 How to Install SoundSkins Pro