UPC: 850015591495
Want to bring your car's aftermarket audio system to the next level? Look no further than the SoundSkins Speaker Enhancer Bundle to reduce unwanted road noise and enhance your car stereo system!
This bundle is a combination of the SoundSkins 4 Piece Speaker Kit and our SoundSkins Rings v3 and includes enough material to cover 4 speakers in your car
Our 4 piece speaker kit will improve your audio system's bass response, increase your amplifier output, and absorb excess noise and vibrations. SoundSkins Rings will seal your speakers against the mounting plates and interior door panels to direct sound back into your cabin and reduce sound lost in your door cavities. These two products work together to create the best sound quality possible for your audio system!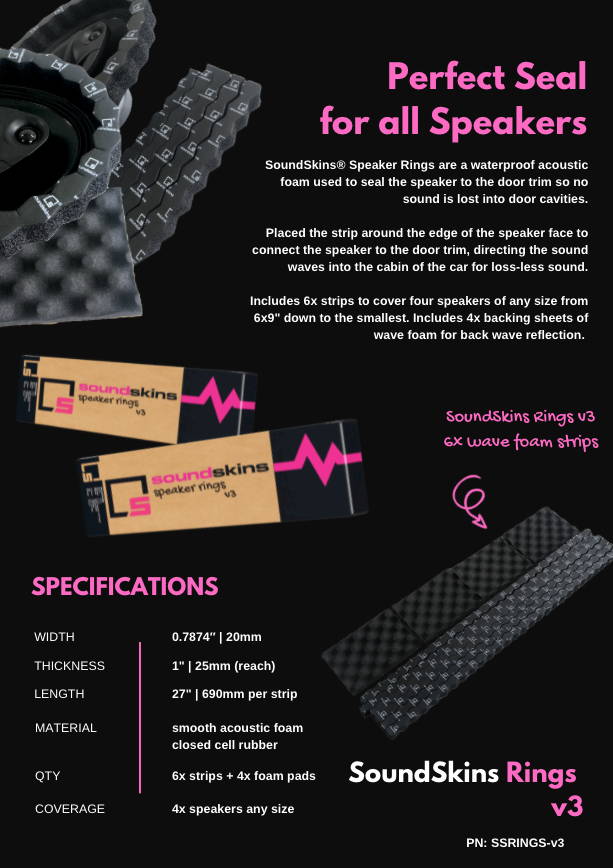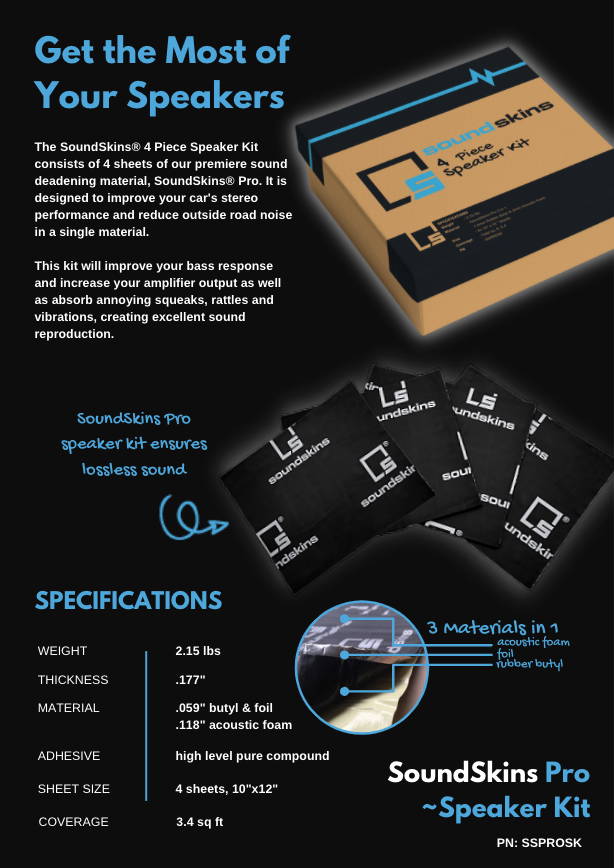 1x SoundSkins 4 Piece Speaker Kit
1x SoundSkins Rings v3
SoundSkins 4 Piece Speaker Kit
Consisting of:
Coverage
Weight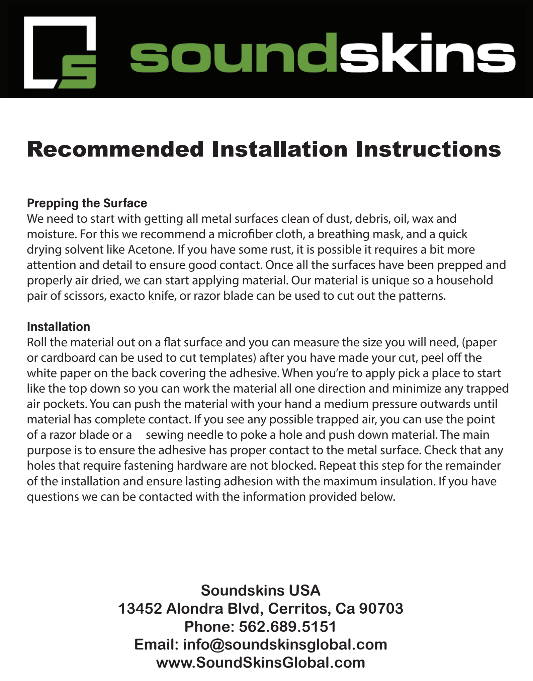 SoundSkins Rings v3
Consisting of:
6x - 27" Wave Strips

4x - Wave Foam Backing Sheets
Coverage:
Material
Foam Strips
Thickness:
1" | 25mm (height / reach)
Width:
0.78" | 20mm (across face)
Length:
27" | 690mm (strip length)
Wave Foam Backing Sheets
Thickness:
Width:
Length: