SoundSkins Pro Plus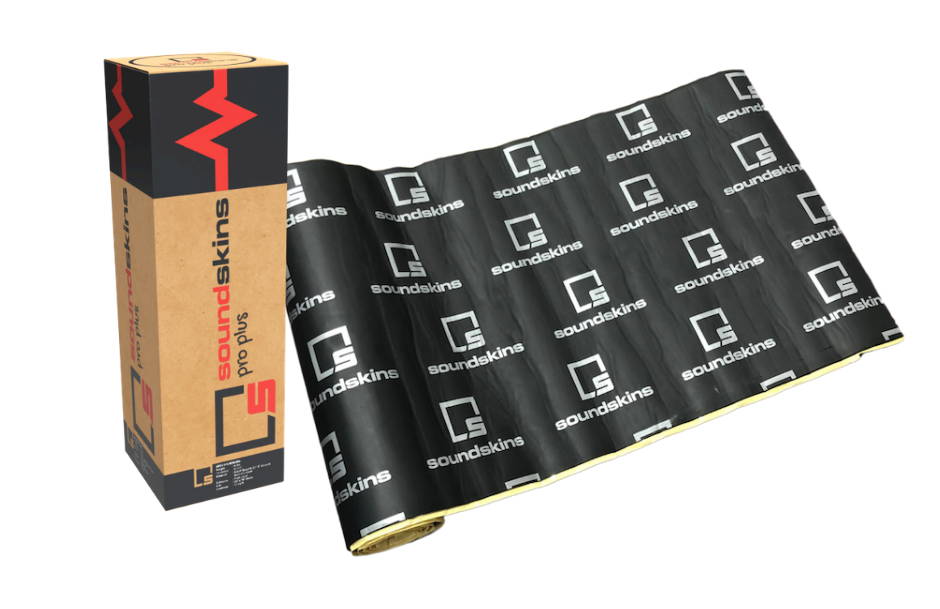 SoundSkins Pro Plus
64.5 sq ft
PN: SSPROPLUS-1

Improve Sound, Reduce Noise,
50% Larger | 4x Longer
SoundSkins Pro Plus is an extra large workshop style roll of our SoundSkins Pro sound deadening mats, designed with the same great properties as our most popular 3 in 1 sound damping. The SoundSkins Pro Plus is large enough for any application or vehicle!

The new SoundSkins Pro Plus is a large single sheet 29.5" x 315", covering a huge 64.5 sq ft in the one single roll.
Sound damping, also known as sound deadening is designed to improve your cars stereo performance and reduce outside road noise in a single material.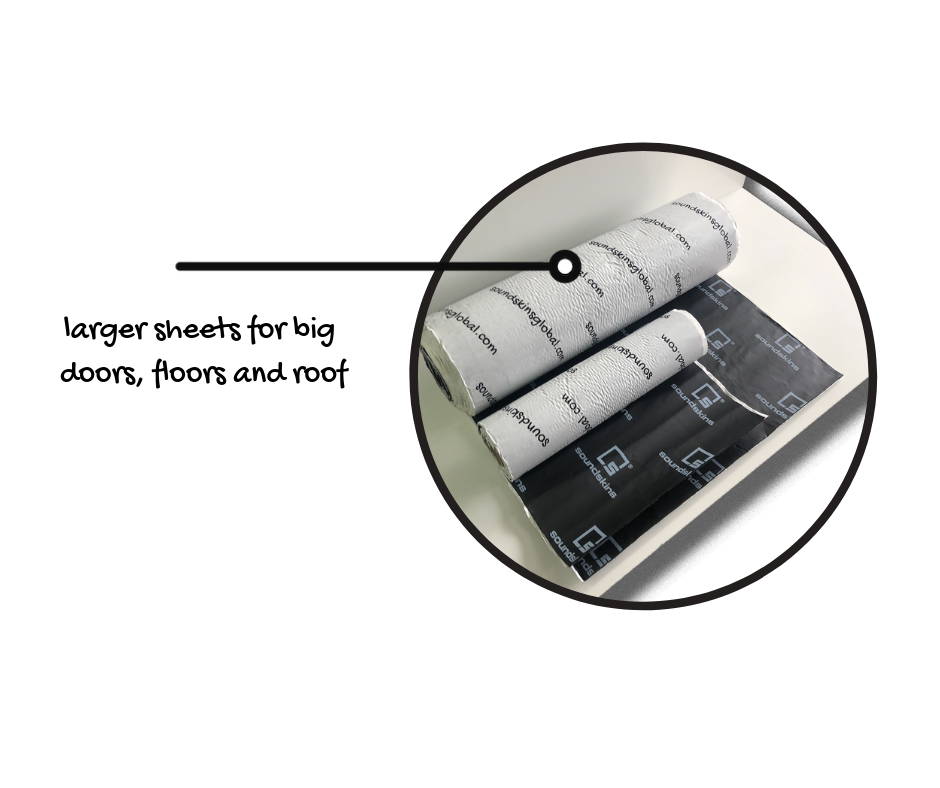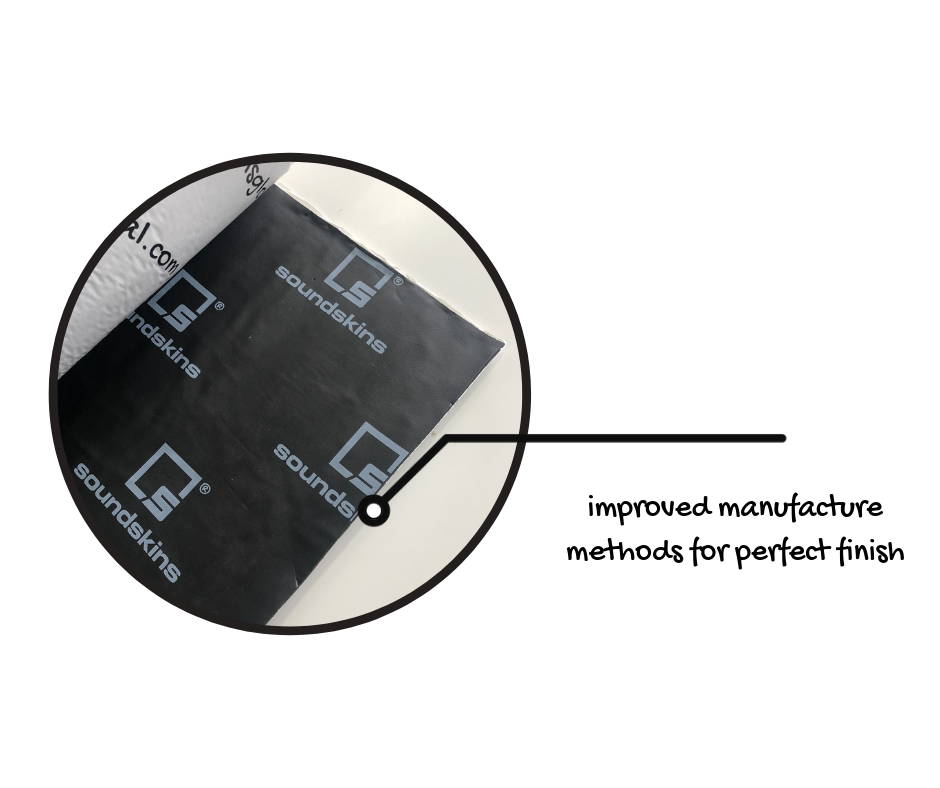 3 in 1 Pro Material
SoundSkins Pro Plus sound deadening mats are a combination of 3 layers: acoustic foam, foil & rubber butyl (the black sticky stuff). This custom blend of materials allows you to layer any panels in your vehicle to reducing vibrations, loss of sound and improve heat rejection.
Large single sheets make it easy to apply and cut to size for any application.

The rubber butyl has a high adhesive level meaning it will never never fall off once applied correctly. The foam and butyl are both waterproof and heat proof designed to stand the test of time.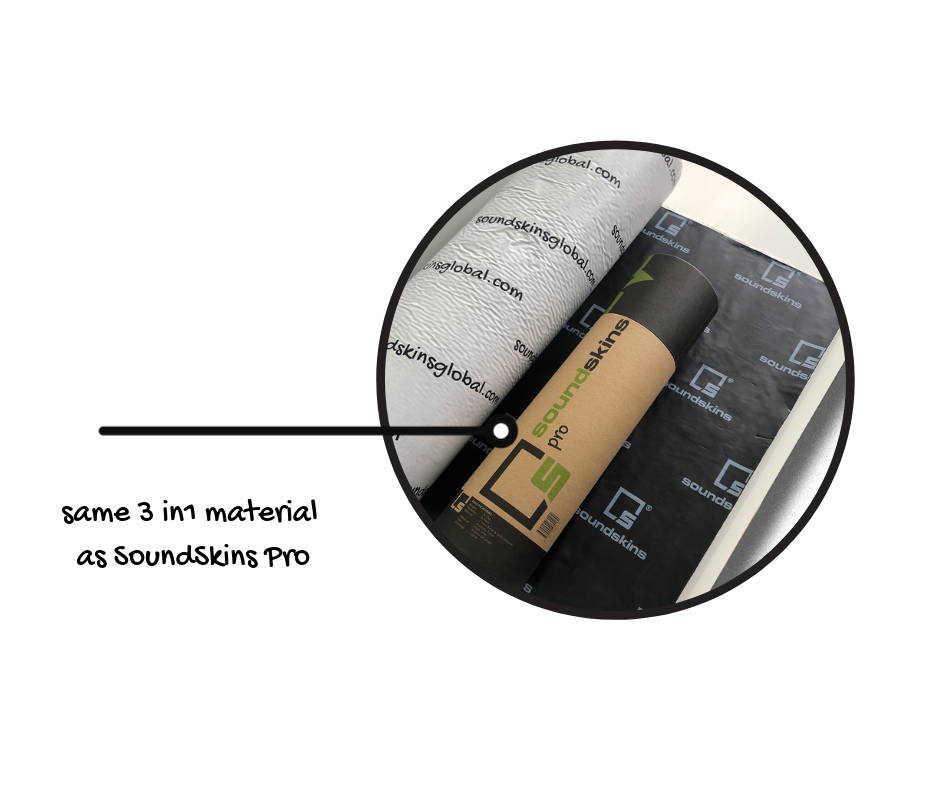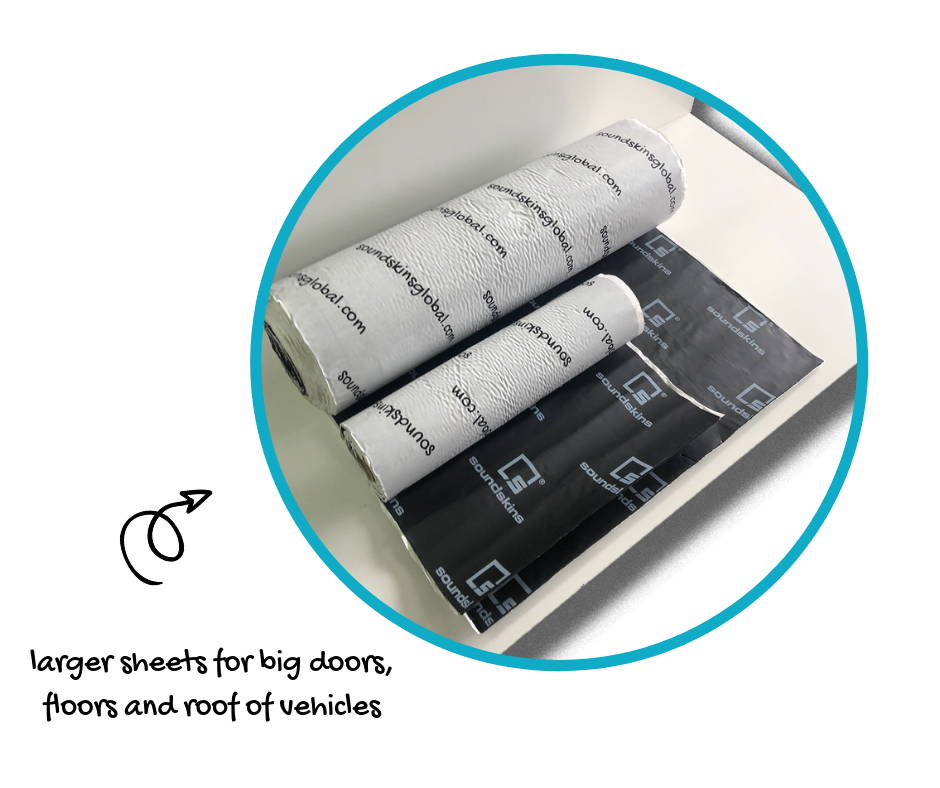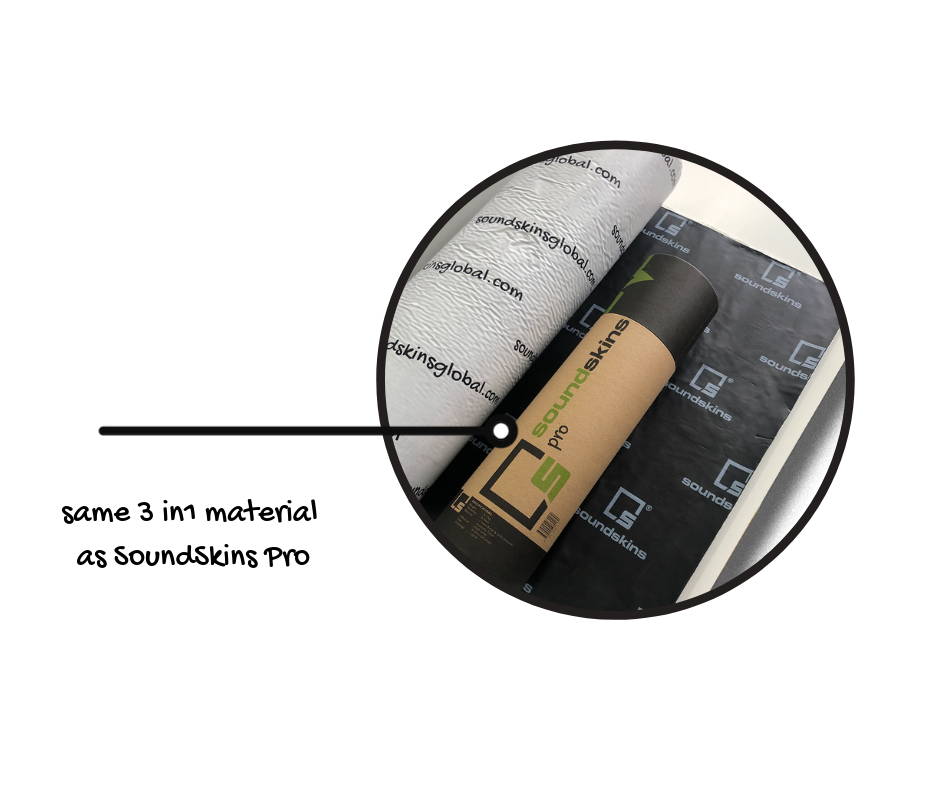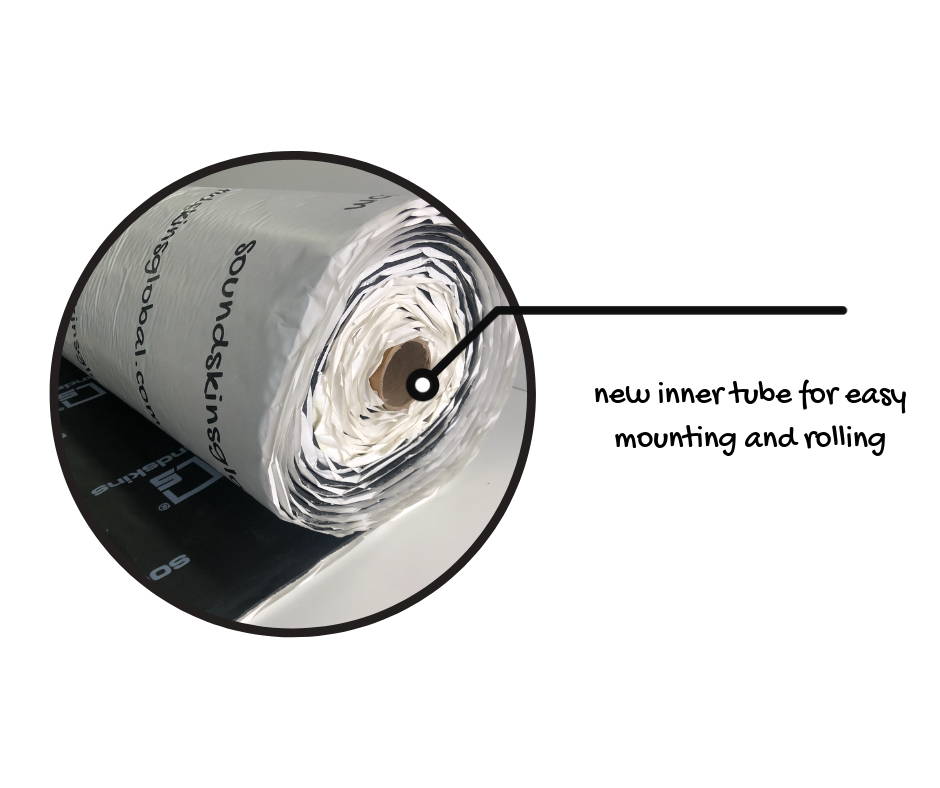 Designed to be easy to use, our sound deadening mats come in a new inner tube for rack mounting. The new inner tube allows you to mount the roll much like you would carpet.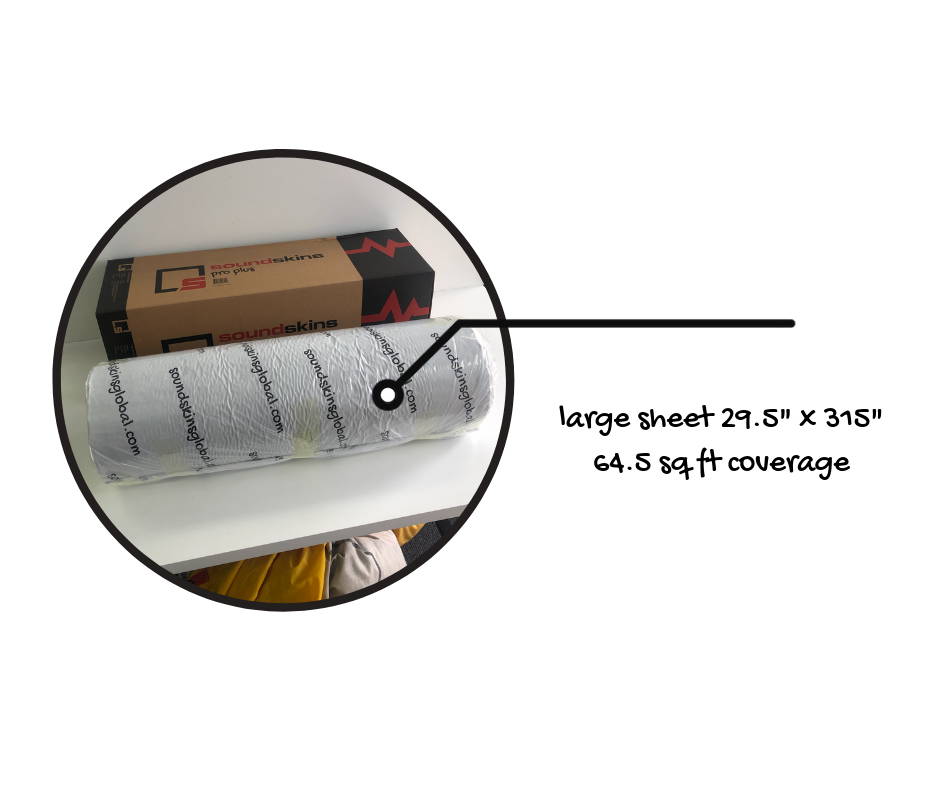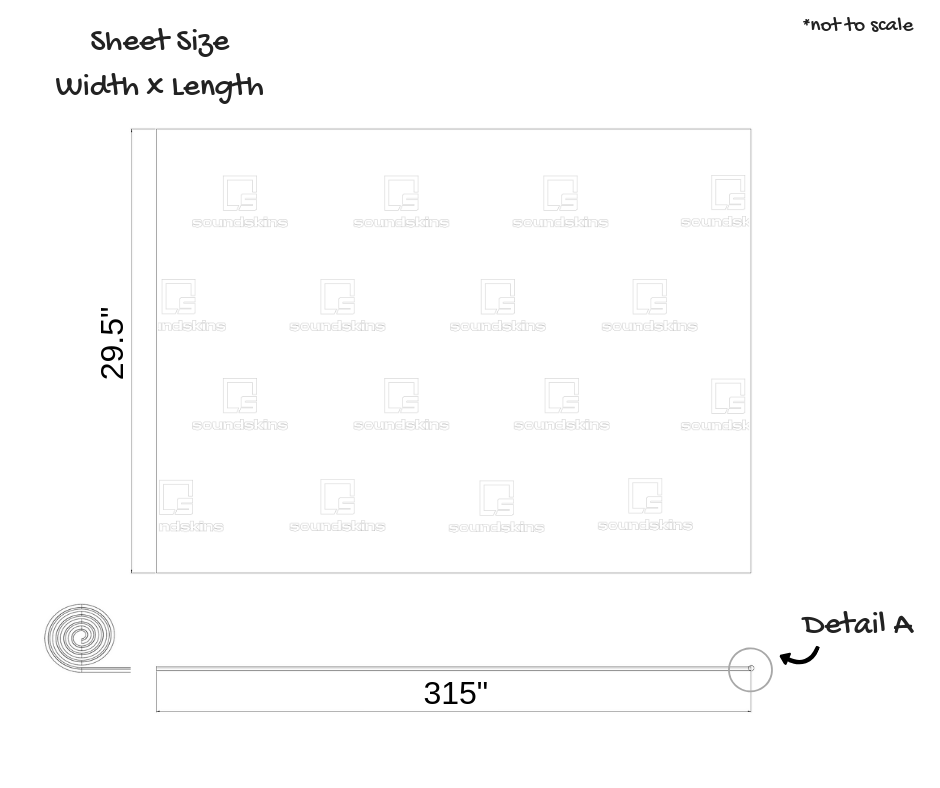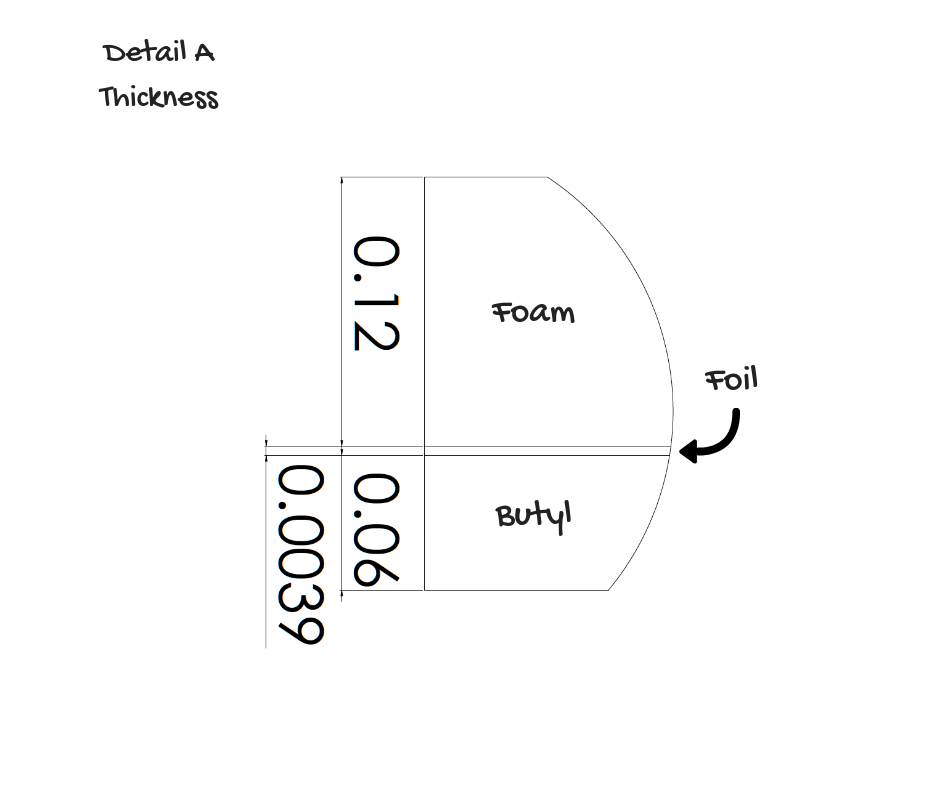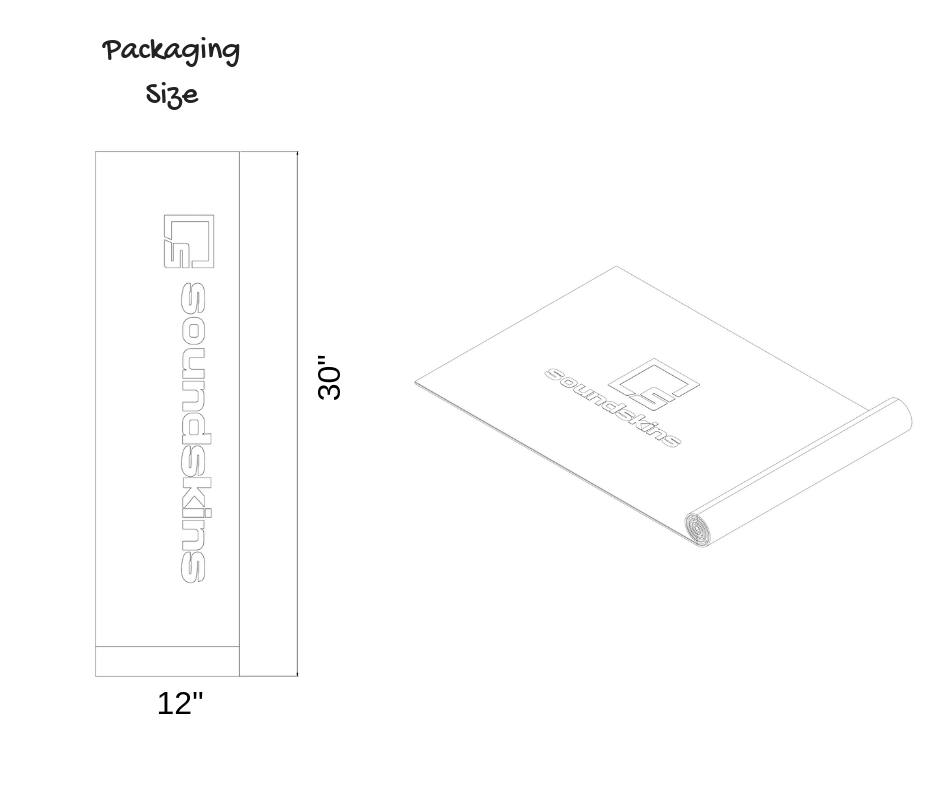 What's In The Roll?
1x SoundSkins Pro Plus Roll
Consisting of:
1x Sheet 29.5" x 315" (rolled up)
0.18" Thickness
Coverage
Weight
Material
0.12" Foam
0.059" Butyl
0.0039" Foil Liner In Between
Used by the best WorldWide
Check out some of the amazing builds using SoundSkins Pro sound deadening.
Instagram: @SoundSkinsGlobal