SoundSkins Pro Plus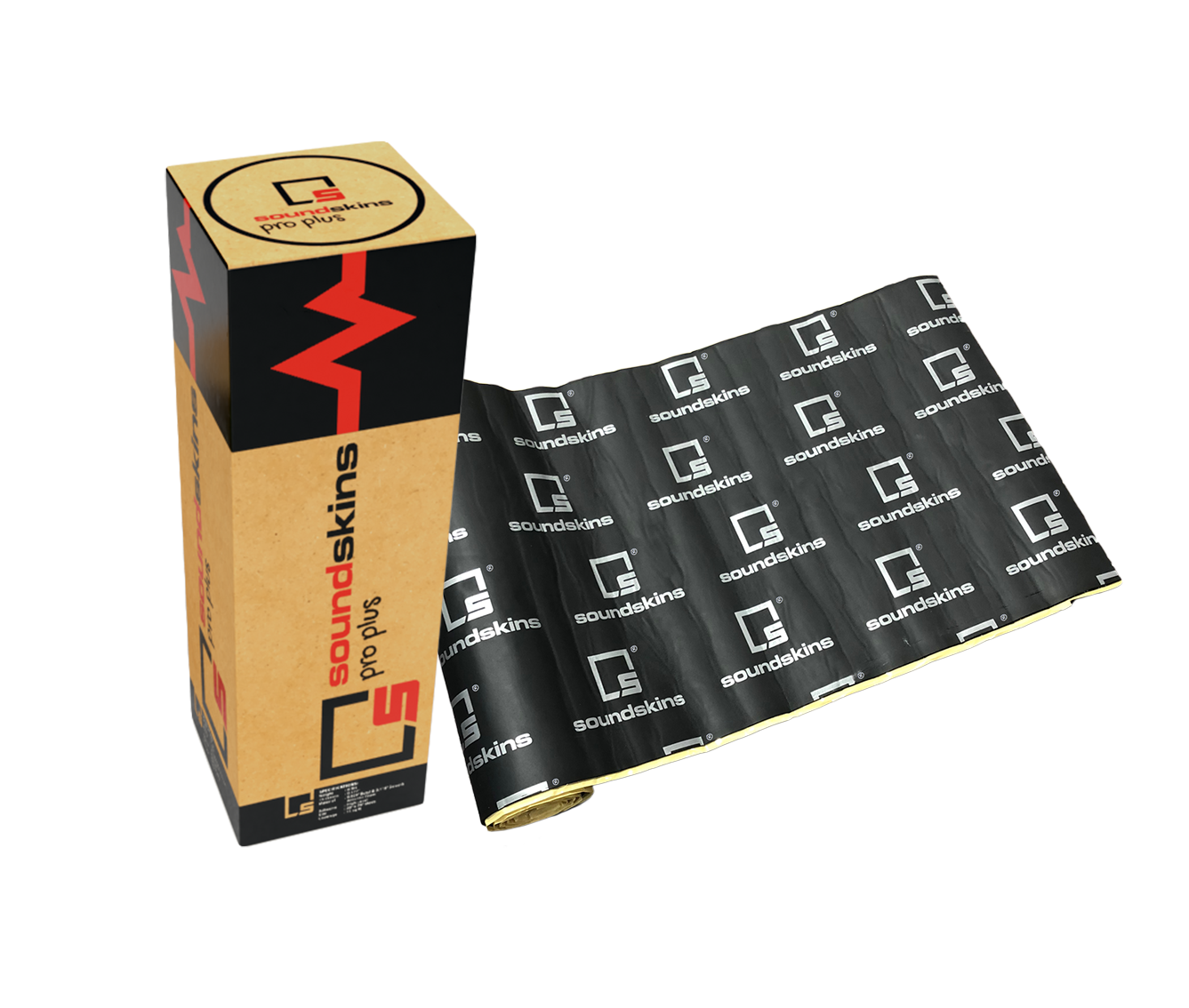 PN: SSPROPLUS-1
64.5 sq ft

Improve Sound, Reduce Noise,
50% Larger | 4x Longer
SoundSkins Pro Plus is an extra large workshop style roll of our SoundSkins Pro sound deadening mats. In this new roll, you will receive wider and longer sheets than what is offered in our SoundSkins Pro rolls, giving you enough material to sound deaden your entire car!

The new SoundSkins Pro Plus is a large single sheet 29.5" x 315", covering a huge 64.5 sq ft in the one single roll!
Sound damping, also known as sound deadening, is designed to improve your car's stereo performance and reduce unwanted road noise in a single material. Our material is also used for heat insulation for camper van conversion projects to keep vehicles cool in the heat!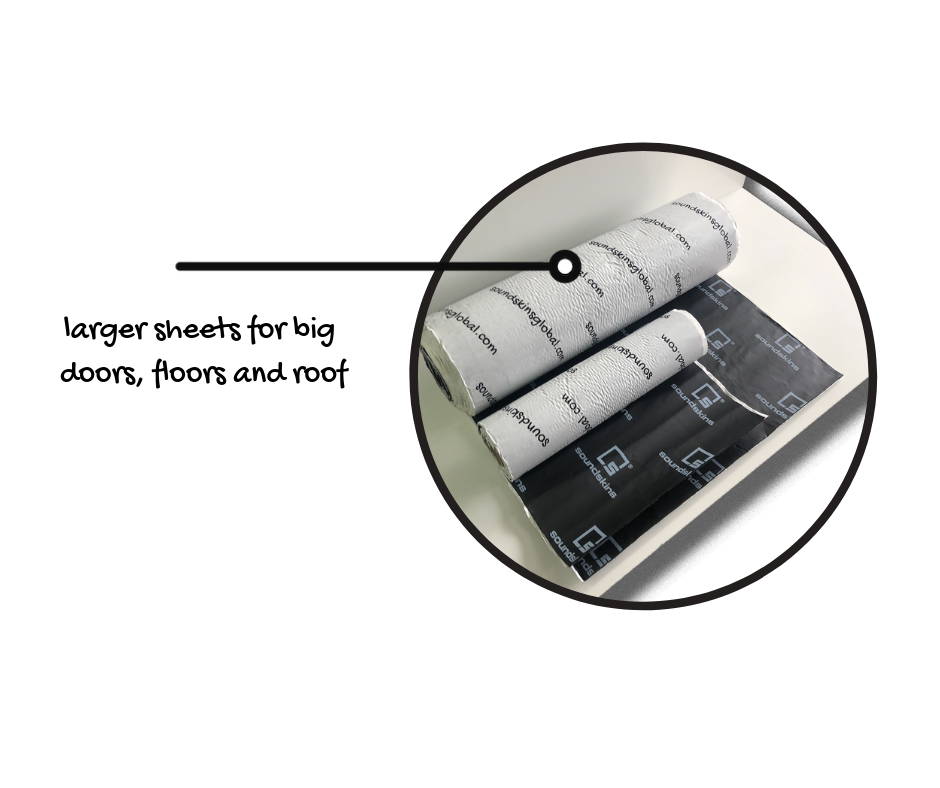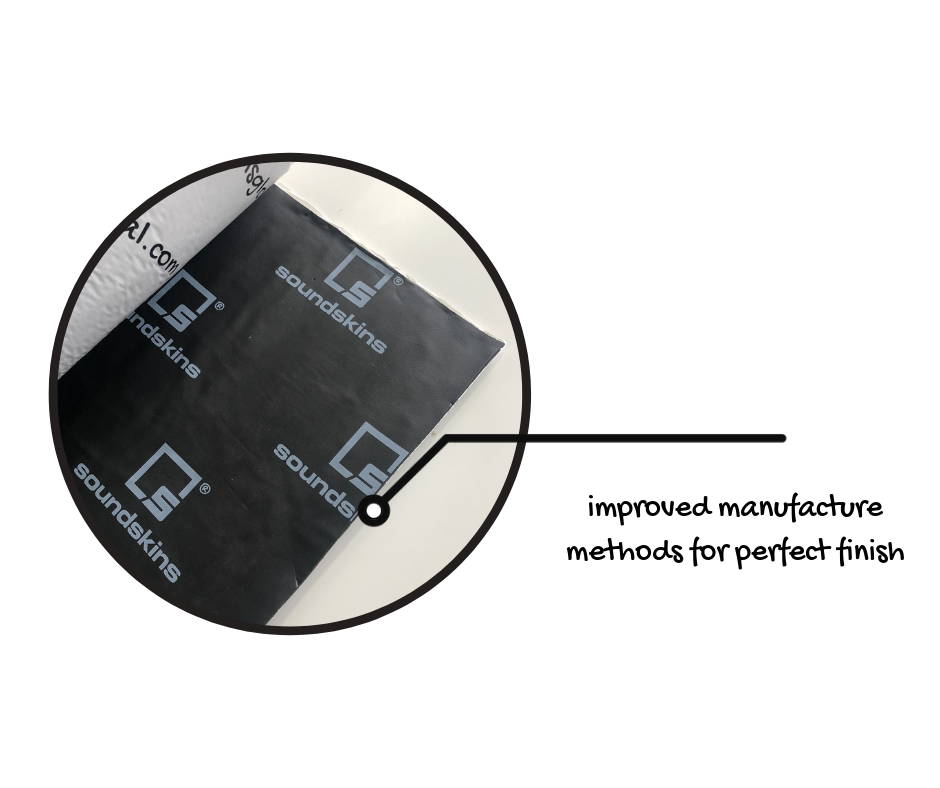 3 in 1 Pro Material
SoundSkins Pro Plus sound deadening mats are a combination of 3 layers: acoustic foam, foil & rubber butyl (the black sticky stuff). This premium blend of materials is soft and pliable during application, but built to last, allowing you to layer any panels in your vehicle to reduce vibrations, prevent loss of sound and improve heat rejection.
Large single sheets make it easy to apply and cut to size for any application!

The rubber butyl has a high adhesive level, meaning it will never never fall off once applied correctly. The foam and butyl are both waterproof and heat proof designed to stand the test of time.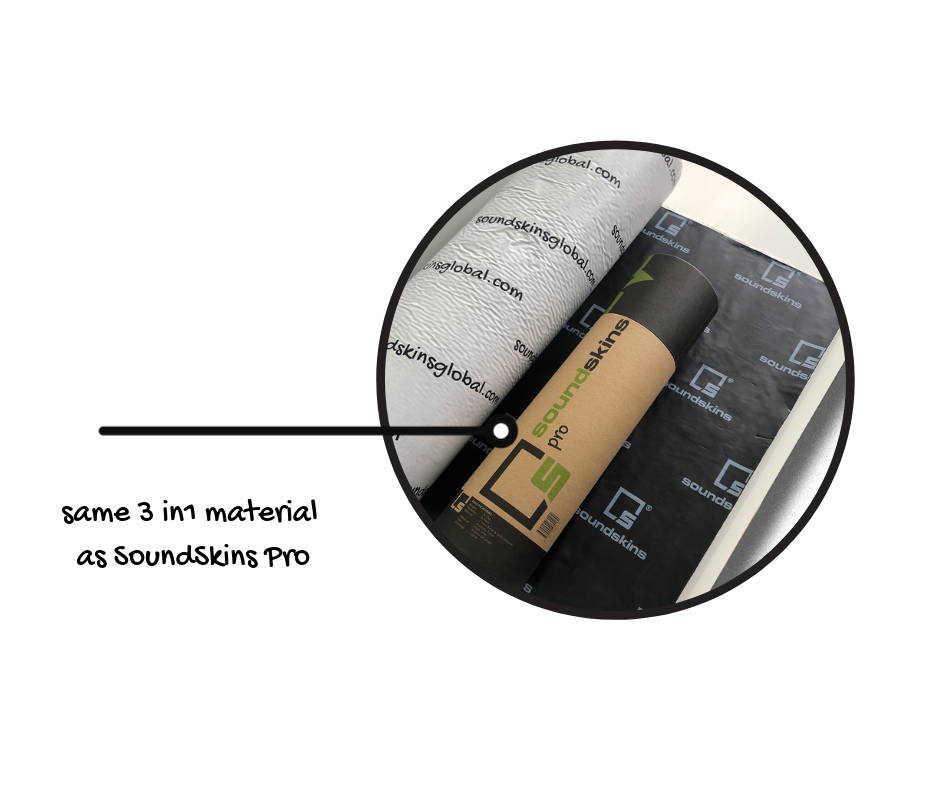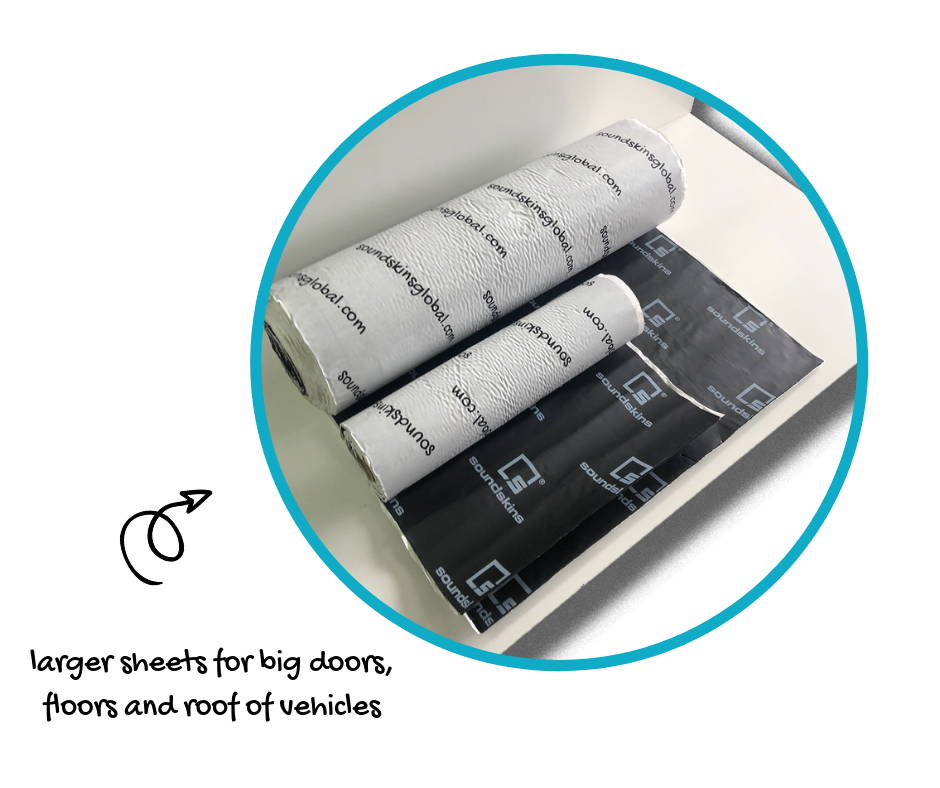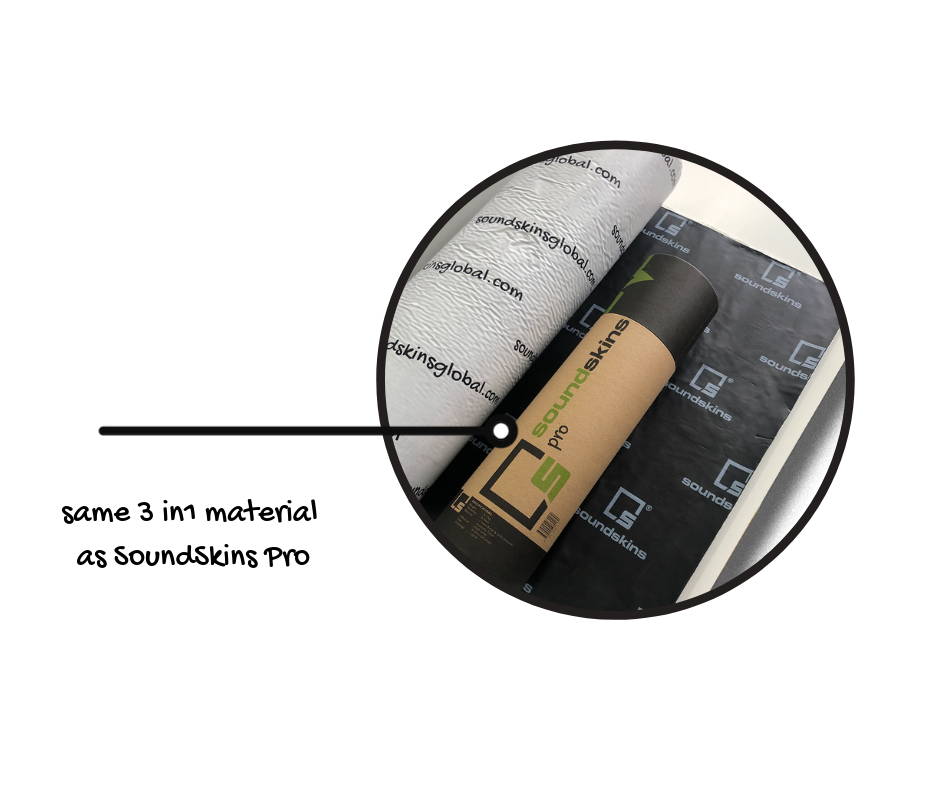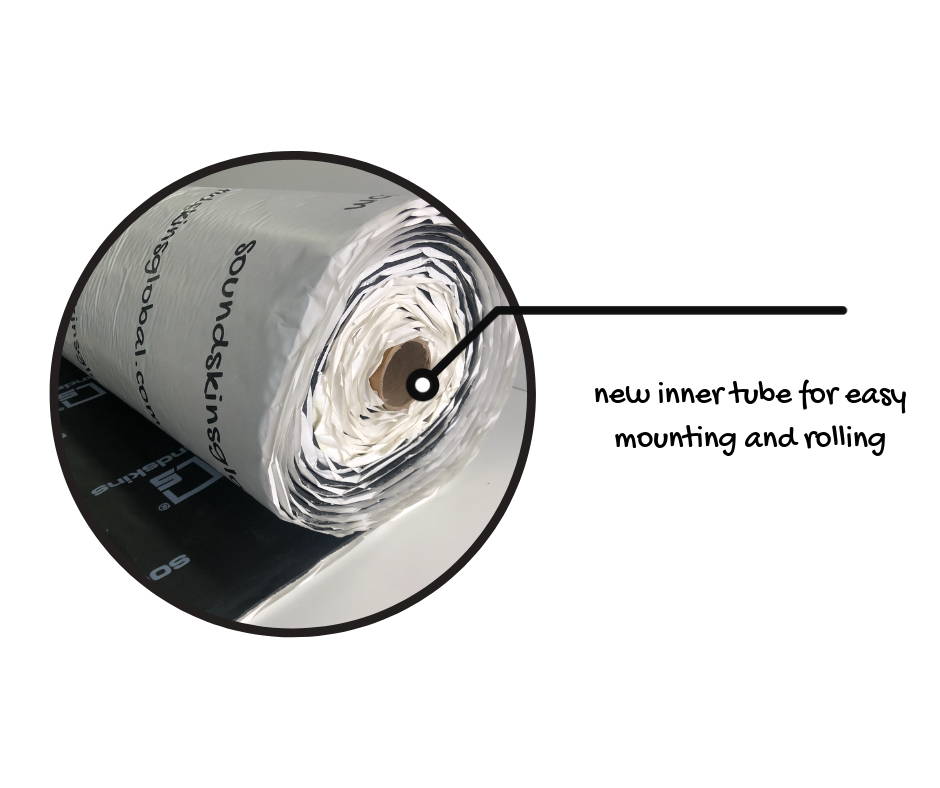 Designed to be easy to use, our sound deadening mats come in a new inner tube for rack mounting. The new inner tube allows you to mount the roll much like you would a carpet.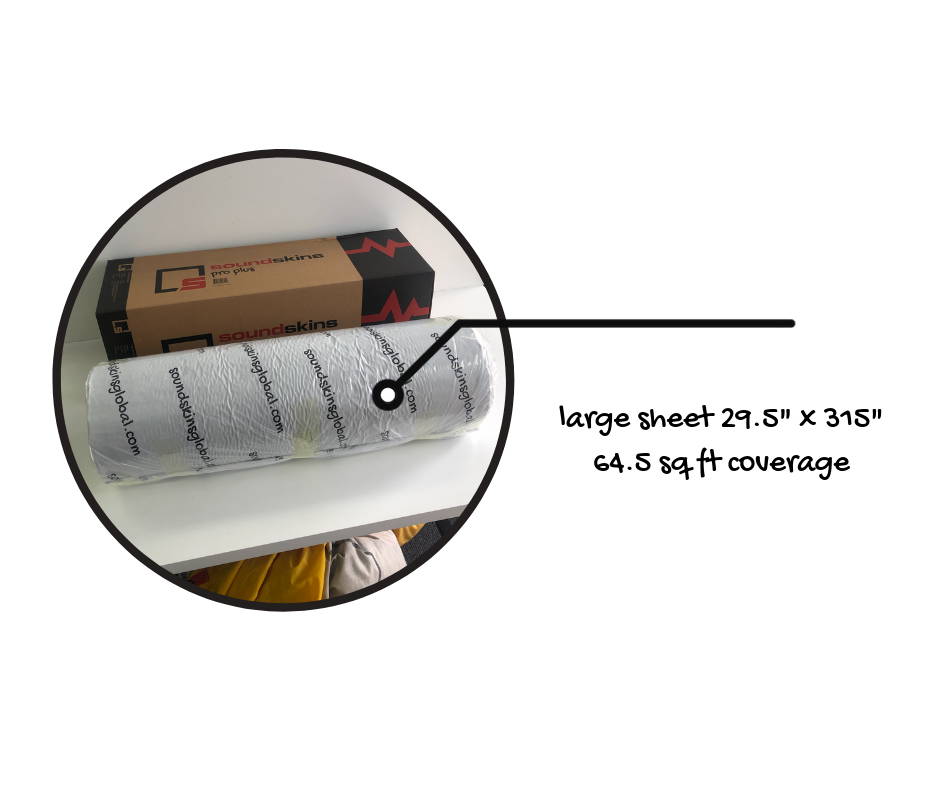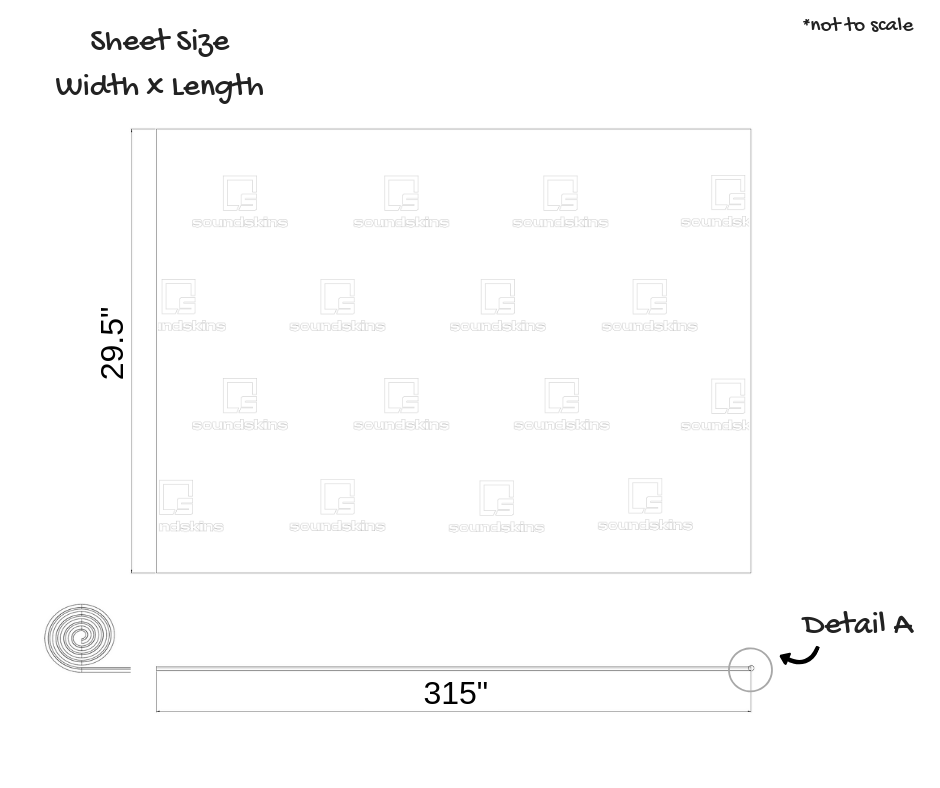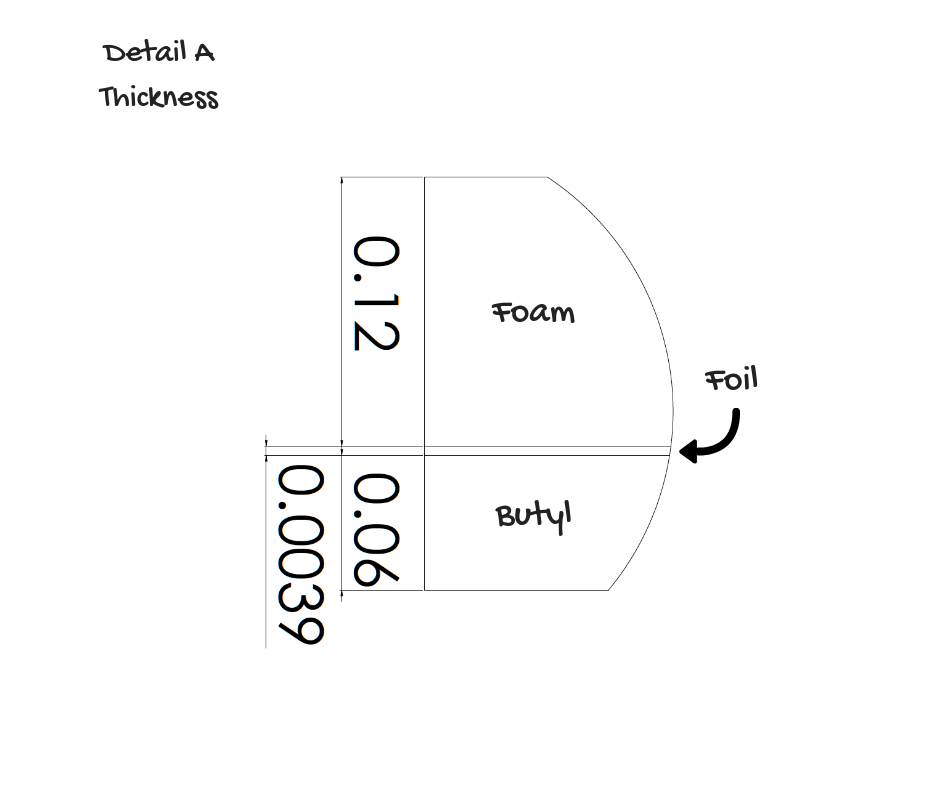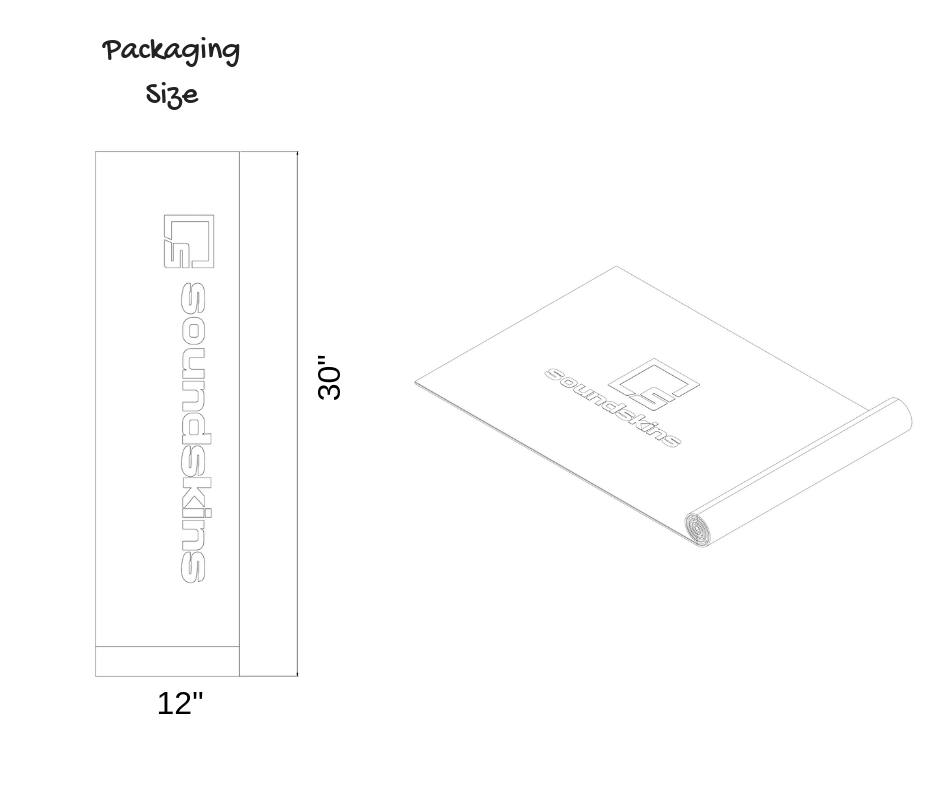 What's In The Roll?
1x SoundSkins Pro Plus Roll
Consisting of:
1x Sheet 29.5" x 315" (rolled up)
0.18" Thickness
Coverage
Weight
Material
0.12" Foam
0.059" Butyl
0.0039" Foil Liner In Between
Used by the best WorldWide
Check out some of the amazing builds using SoundSkins Pro sound deadening.
Instagram: @SoundSkinsGlobal
Terms & Conditions
SoundSkins Global: Dream Giveaway Sweepstakes Terms and Conditions
1. Eligibility: The Dream Giveaway Sweepstakes ("Sweepstakes") is open to legal residents of the continental US aged 18 and older at the time of entry. Employees of SoundSkins Global and their immediate family members are not eligible to participate.
2. Sponsor: The Sweepstakes is sponsored by SoundSkins Global, 13452 Alondra Blvd, Cerritos, CA 90703.
3. Agreement to Official Rules: Participation in the Sweepstakes constitutes entrant's full and unconditional agreement to and acceptance of these Official Rules and the decisions of the Sponsor, which are final and binding.
4. Entry Period: The Sweepstakes begins and ends on 10/13/23 and 11/28/23. Entries submitted before or after the Entry Period will not be eligible.
5. Entry Method: To enter the Sweepstakes, no purchase is necessary. www.soundskinsglobal.com.
Method 1: mail a 3x5 mail in entry with your full name and address and mention Dream System Giveaway to get 1 entry per mail entry and 10x entries during bonus period of 11/17-11/28. Mail entry to SoundSkins Global, 13452 Alondra Blvd, Cerritos, CA 90703
Method 2: Each $1 spent during the purchase will equal one entry into the Sweepstakes.
6. Bonus Entries: Bonus entry periods will be announced at random during the Sweepstakes period, where additional entries may be awarded per $1 spent, as specified in the bonus announcement.
7. Prize: One (1) winner will receive the Dream Giveaway Prize, valued at $4925. The prize is non-transferable, and no substitution will be made except as provided herein at the Sponsor's sole discretion.
8. Winner Selection: The winner will be selected through a random draw from all eligible entries. The winner will be notified via email/phone within [3-5] business days following the draw.
9. Winner Requirements: The potential winner may be required to show proof of being the authorized account holder and complete a [e.g., liability/publicity release].
10. General Conditions: SoundSkins Global reserves the right to cancel, suspend, and/or modify the Sweepstakes if any fraud, technical failures, or any other factor impairs the integrity or proper functioning of the Sweepstakes.
11. Release and Limitations of Liability: By participating in the Sweepstakes, entrants agree to release and hold harmless SoundSkins Global, its officers, directors, employees, and agents (the "Released Parties") from and against any claim or cause of action arising out of participation in the Sweepstakes or receipt or use of the prize.
12. Disputes: Except where prohibited, entrant agrees that any and all disputes, claims, and causes of action arising out of or connected with this Sweepstakes or any prize awarded shall be resolved individually, without resort to any form of class action.
13. Privacy: All information submitted by entrants in the Sweepstakes will be treated according to SoundSkins Global's Privacy Policy.
The Sweepstakes is in no way sponsored, endorsed, administered by, or associated with any third parties not expressly identified in these rules.
For a detailed list of winner(s), send a self-addressed, stamped envelope to SoundSkins Global, 13452 Alondra Blvd, Cerritos, CA 90703.