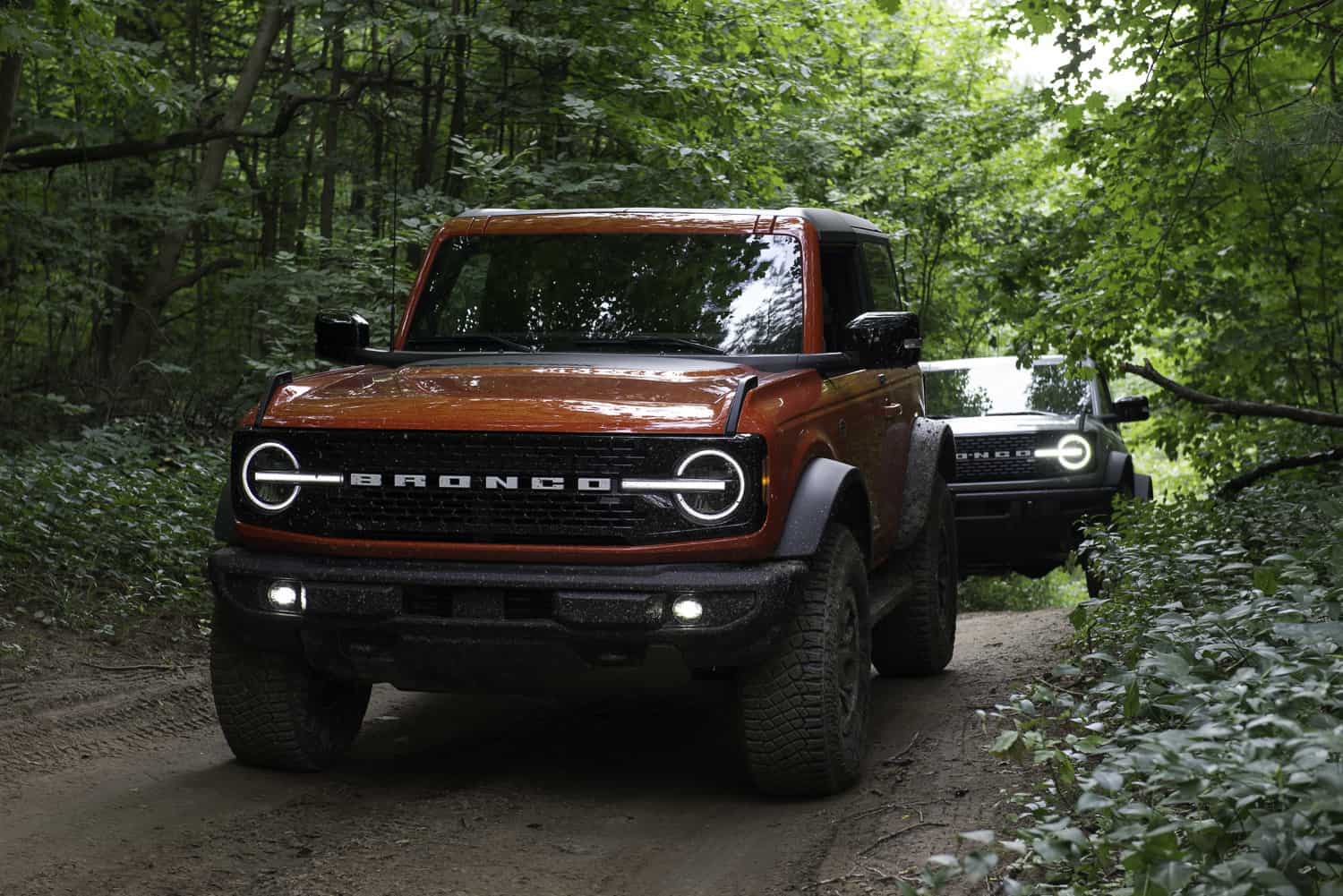 SoundSkins is proud to announce our latest, VERY highly requested upcoming product: the SoundSkins 2 Door Bronco Sound Deadening Kit!
This kit is specifically designed to provide noise reduction for the two doors and the floors inside the cabin of your 2021+ Bronco. It is a complete solution that includes everything you need to achieve a quieter, more comfortable driving experience.
The SoundSkins 2 Door Bronco Sound Deadening Kit features a high-quality material made of butyl rubber bonded to metal aluminum and closed cell foam. This material effectively reduces vibrations and lowers resonant frequencies. Its closed cell foam layer adds additional sound AND heat insulation.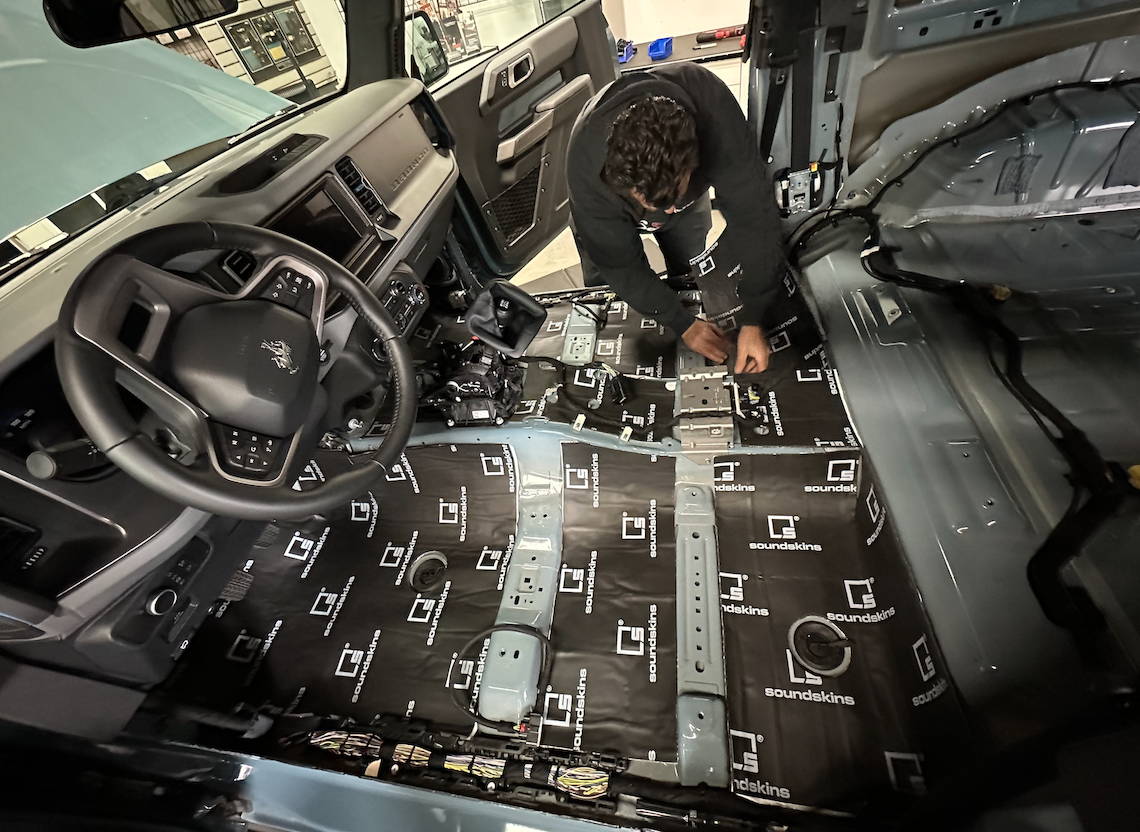 The kit includes pre-cut pieces that are easy to install, so you don't need to be a professional to get the job done. The installation process is straightforward and requires no special tools. You can complete the installation in a few hours, and the results are immediate.
With the SoundSkins 2 Door Bronco Sound Deadening Kit, you can enjoy a more peaceful and relaxing ride, no matter where you go. The kit is also a great way to improve the overall sound quality of your stereo system by reducing external noise interference.
This kit is compatible with all 2 door Broncos EXCEPT Sport models. It will be available for purchase on our website in July. Be the first to know when this kit launches and receive an exclusive discount, or SHARE this page with a friend who needs this kit!