PN: SSPROSK
UPC: 850015591266
The SoundSkins 4 Piece Speaker Kit is the best sound dampening material for your car audio system, designed to enhance your car stereo system and reduce unwanted road noise all in one material.
This speaker kit covers 3.4 sq ft, which is enough to cover four aftermarket speakers.
Composed of 4 sheets of our premiere sound deadening product, SoundSkins Pro, this kit will improve your system's bass response and increase your amplifier output, as well as absorb annoying squeaks, rattles and vibrations, creating the best sound output possible!

SoundSkins Pro is composed of 3 layers for easy application and optimal performance: acoustic foam, foil & rubber butyl. This combination allows you to cover any metal panel in your car which will to reduce vibrations, help with loss of sound from speakers and improve heat rejection.

The bottom layer, which is the rubber butyl, has a very strong adhesive level. This means it will never peel off once it has been applied correctly. The top layer, which is the foam and butyl rubber are waterproof and heat proof. This product is manufactured to stand the test of time.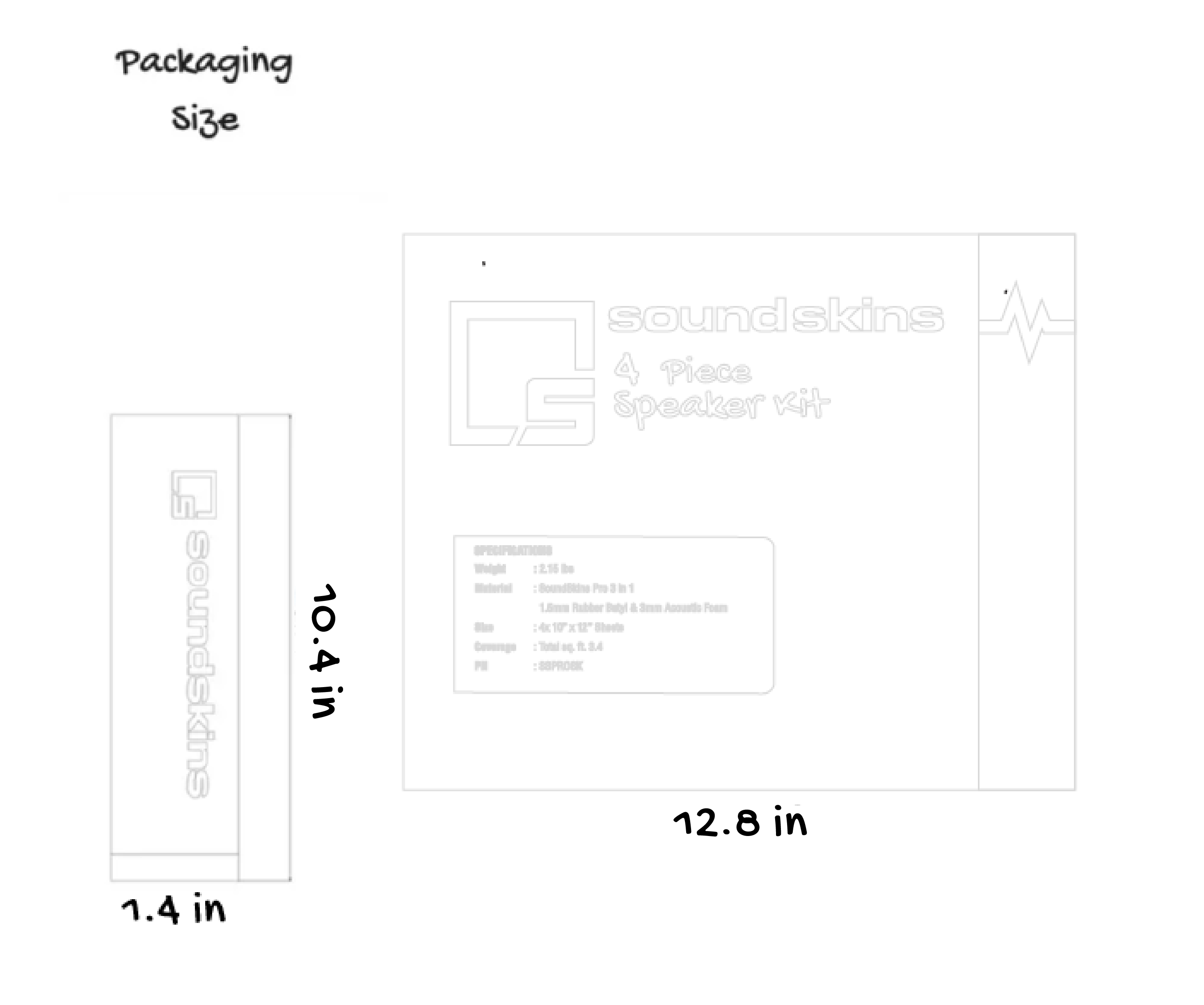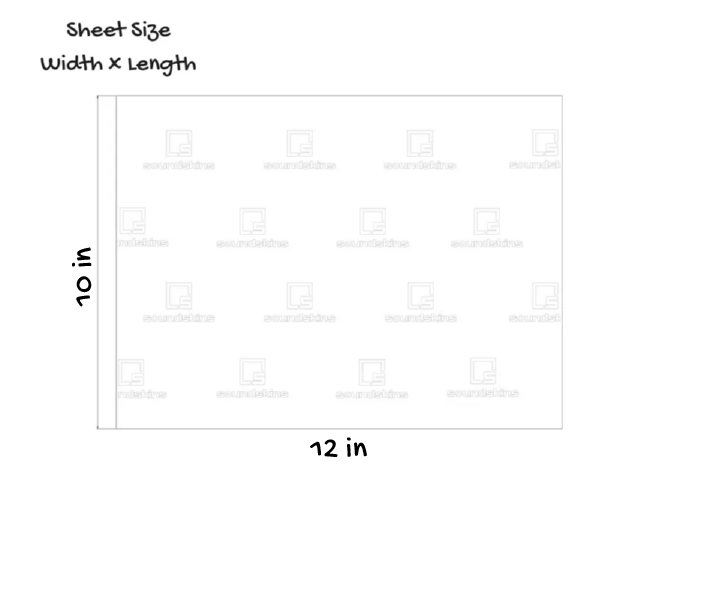 Speaker Kit Includes 4 10"x12" sheets of SoundSkins Pro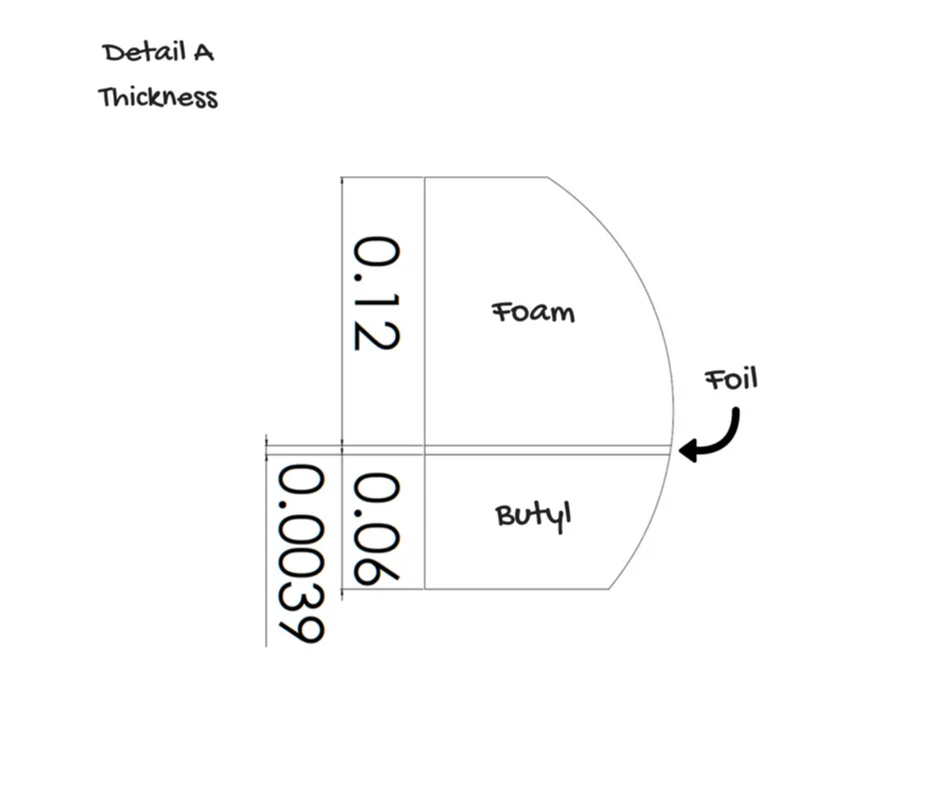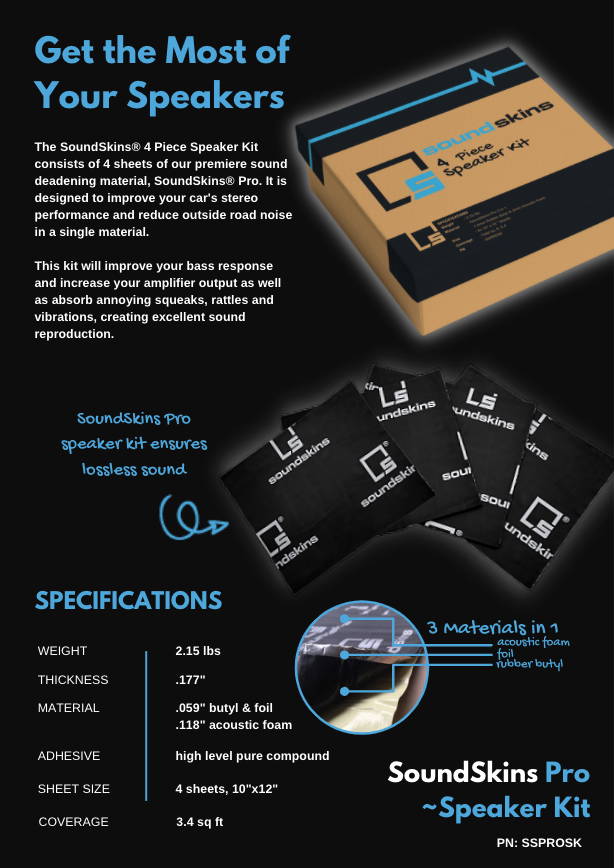 1x SoundSkins 4 Piece Speaker Kit
Consisting of:
4x Sheets, 10" x 12"
0.18" Thickness
Coverage
Weight
Material
0.12" Foam
0.59" Butyl
0.0039 Foil Liner In Between
Want to Make Your Speakers Perform at their Best? Buy the Bundle!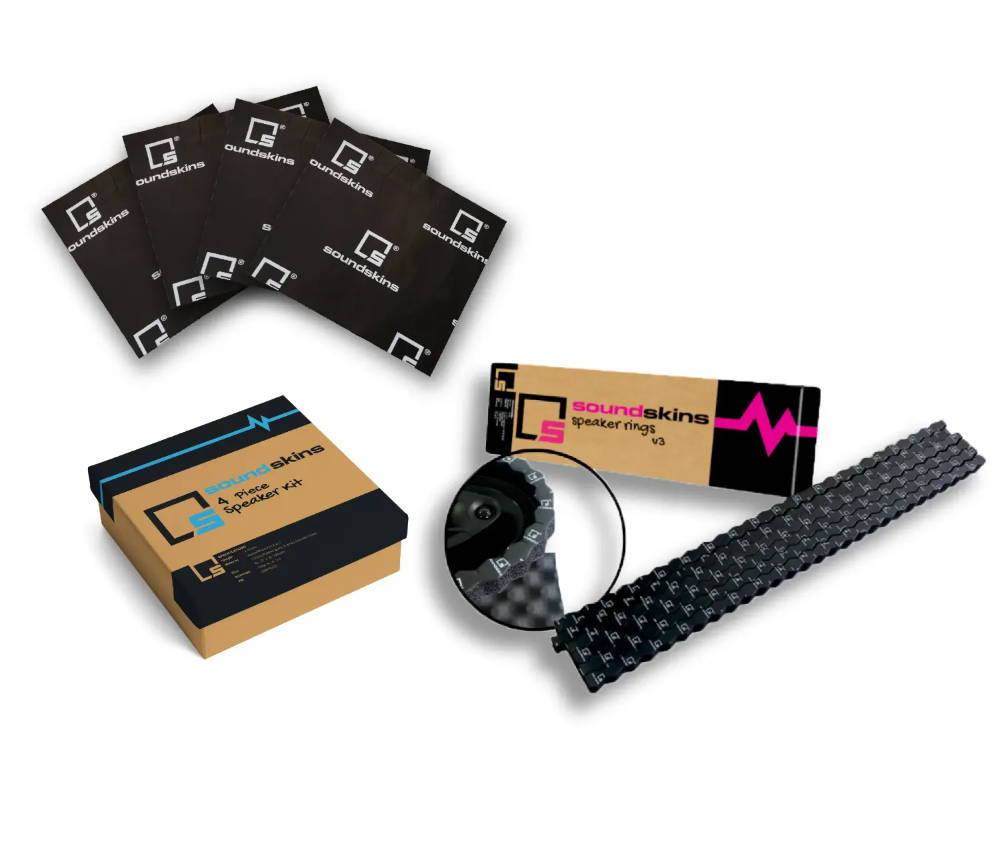 Bring your car's aftermarket audio system to the next level with the SoundSkins Speaker Enhancer Bundle! This bundle is the ultimate way to instantly reduce unwanted road noise and enhance your car stereo system!
This bundle includes the best speaker enhancing products in the market, the SoundSkins 4 Piece Speaker Kit and SoundSkins Rings v3, and includes enough material to cover 4 speakers in your car
Our 4 piece speaker kit will improve your audio system's bass response, increase your amplifier output, and absorb excess noise and vibrations. SoundSkins Rings will seal your speakers against the mounting plates and interior door panels to direct sound back into your cabin and reduce sound lost in your door cavities. These two products work together to create the best sound quality possible for your audio system!