Item out of stock. Order now to have it shipped to you on the last week of September AND receive a $10 credit for your patience!
PN: SSK-CLASSICBLACK
UPC: 9352961046124
Classic Design with Style
The SoundSkins Classic Bulk Kit is similar to your traditional old school sound deadening materials BUT better!
US & Canada Now In Stock

The SoundSkins Classic Bulk Kit Stealth Black keeps with true SoundSkins® style with its large, single-rolled black sheets. The SoundSkins Classic sheet is a huge 23.6" x 236" per roll wrapped nicely around an inner tube for easy un-rolling.
This large single sheet is 38.75 sq ft, making it one of the largest bulk kits available on the market!
Thin but effective, the SoundSkins Classic Bulk Kit is only 0.0787" thick to ensure that it gives the best sound dampening possible without adding too much weight to your car.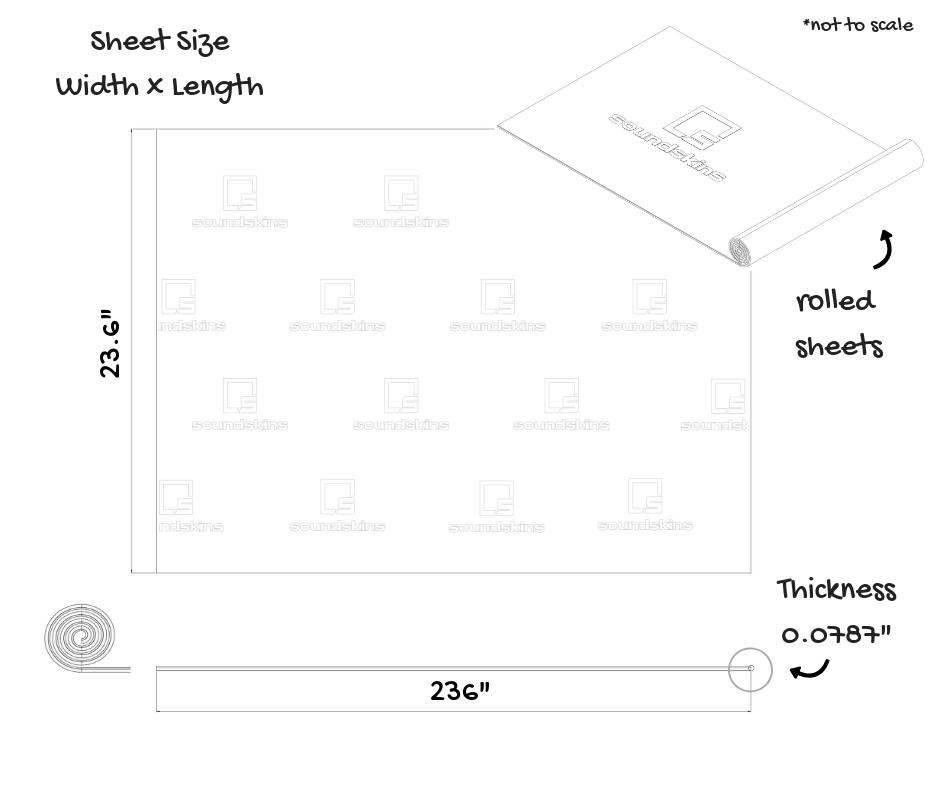 What's In The Roll?
1x SoundSkins Classic Bulk Kit
Stealth Black
Consisting of:
1x Sheet 23.6" x 236" (rolled up)
0.0787" Thickness
Coverage
Weight
Material
0.0787" Pure Rubber Butyl & Diamond Embossed Foil
No 2nd Hand Used Fillers
How to Install SoundSkins Classic